MFI Ujjivan to raise Rs 100 cr through private placement
The microfinance institution last week got approval from state-run Syndicate Bank for Rs 25 crore in funding this month.
Mumbai: Bangalore-based, urban market-focused microfinance firm Ujjivan Financial Services today said it plans to raise Rs 100 crore through private placement by November.
"We are looking at raising fresh equity of around Rs 100 crore by way of a private placement. This should happen by October-November," Ujjivan Founder and Managing Director Samit Ghosh said.
On whether he has already approached some prospective investors, Ghosh said, "Yes, we are already in talks with our existing shareholders as some of them are interested in raising their stakes further, as well as some others."
Ghosh further informed that the company last week got approval from state-run Syndicate Bank for Rs 25 crore in funding this month.
"This is the second tranche of funding from banks and Sidbi since April. Last month, we had received Rs 45.5 crore term funding from Sibdi and another Rs 55 crore from three banks - Corporation Bank, State Bank of Travancore and private lender Axis Bank," Ghosh said.
While Sidbi has extended a two-year term loan, those from the banks have a one-year repayment tenure. These funds are released in the form of loans to Ujjivan's own borrowers, the ex-Citibanker, who set up the MFI in 2005, said.
He was also associated with Standard Chartered Bank and HDFC Bank, besides a few other banks, during his three-decade career in the banking space.
Recently, the company raised Rs 55 crore through two non-convertible debentures issues arranged by StanChart.
As of end-March, 2011, the company has disbursed over Rs 2,073 crore since inception to over 1 million customers though its 351 branches, spanning 20 states.
The current investors in Ujjivan include the Michael & Susan Dell Foundation, Bellwether Microfinance Fund, Sequoia Capital, Lok Capital, Unitus Equity Fund and Elevar Equity, according to the information posted on its website.
Founder Ghosh has a stake of a little below 3 per cent in the MFI.
The company still has debt of Rs 450 crore, while its new advances this year touched Rs 650 crore, Ghosh said, adding it has not been affected by the AP crisis as it is not present in the state.
He also claimed that his company's repayment level is near full at 98 percent.
Ghosh also said Ujjivan has started 100 per cent credit bureau checks for all loan approvals through multiple credit bureaus and claimed that it is one of the first few MFIs to do so after it signed up a membership agreement with Credit Information Bureau India (Cibil) this January, which was followed by one with High Mark Credit Information Services the next month.
In July, it also signed up with another credit bureau, Equifax.
Ujjivan had recorded a profit growth of 49 per cent and loan portfolio growth of 69 per cent last fiscal vis-a-vis the previous fiscal and net profit of Rs 11.4 crore.
PTI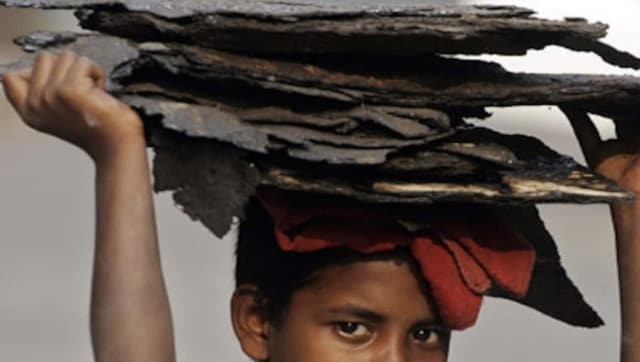 World
This special day was first observed in 2002 by the International Labour Organisation (ILO), a United Nations agency
World
Historical responsibility is the elephant in the room when rich countries discuss climate change as they contributed to the global warming that already happened.
Entertainment
Apart from Vijay Sethupathi, Rajnikanth, Ajith Kumar, Suriya, Vetri Maaran from the Tamil Nadu film industry have contributed to the CMRF