Mathews exits World T20 as Sri Lanka's tragic hero | Reuters
NEW DELHI Hamstrung, running out of partners and his team's title defence at stake -- the stage was set for Angelo Mathews to emerge from the Saturday night drizzle and enter Twenty20 folklore but the Sri Lankan captain fell agonisingly short. At 15-4, after England had set them a 172-run victory target in the World Twenty20 match, Sri Lanka's title defence looked all but over inside three overs
NEW DELHI Hamstrung, running out of partners and his team's title defence at stake -- the stage was set for Angelo Mathews to emerge from the Saturday night drizzle and enter Twenty20 folklore but the Sri Lankan captain fell agonisingly short.
At 15-4, after England had set them a 172-run victory target in the World Twenty20 match, Sri Lanka's title defence looked all but over inside three overs.
Their skipper then engineered a stunning recovery in the tournament's most portentous contest that was key to the semi-final hopes of three teams, including South Africa.
But the lion-hearted effort took its toll on his hamstring and Mathews was clearly struggling when he took guard for the final over from Ben Stokes -- 15 runs separating him from Twenty20 greatness and his team from a place in the last four.
As a mild drizzle fell on the Feroz Shah Kotla Stadium, Stokes charged in with a ball in hand and ice in veins to thwart Mathews' audacious bid to pull off a heist.
Mathews bashed the first delivery to cover and declined a single. Stokes replied with a yorker which Mathews dug out for two runs and two more came in the next delivery when Adil Rashid nearly grabbed his scoop shot at short fine leg.
Stokes sealed the contest with three successive dot balls. A dejected Mathews hurled his bat on the turf, his unbeaten 73 doing little more than burnishing his personal reputations.
"We were just short of a batter in the last couple of overs," the all-rounder rued, confessing they did not deserve to be in the semi-finals.
Outside their ardent fans, not many expected them to reach the last four either.
Sri Lanka suffered a jolt even before kicking off their title defence with Lasith Malinga handing over the captaincy to Mathews following a slow recovery from a knee injury, which would subsequently rule him out of the tournament.
"It was a big blow for us," Mathews said of the paceman, who has been instrumental in Sri Lanka's progress to three World Twenty20 finals over the last four editions.
"He has won us so many games but he had to pull out at the last moment. It was a big blow for the whole team."
TRICKY TRANSITION
A depleted pace attack put the pressure on their spinners and Rangana Herath was not the force that many expected him to be in a spin-dominated tournament.
A misfiring batting order added to the problems for Sri Lanka, who conclude their campaign with Monday's inconsequential group match against South Africa.
Their early exit, on the back of a poor Asia Cup, suggests Sri Lanka still remain in the throes of a tricky transition since the retirements of stalwarts Kumar Sangakkara and Mahela Jayawardene two years ago.
Mathews knows the reality and urged for patience.
"It has been a disappointing few months for all of us. We let down the fans, we let down the whole country," he said.
"All we can do is stick to one combination, not try and change the team too much.
"Quick decisions won't solve this matter, we got to try and be patient."
(Editing by Patrick Johnston)
This story has not been edited by Firstpost staff and is generated by auto-feed.
Sports
A statement from US Soccer said CONCACAF had opened an investigation into the alleged incident, which occurred at Tuesday's game between the United States and Nicaragua in Guatemala City, won 4-2 by the United States.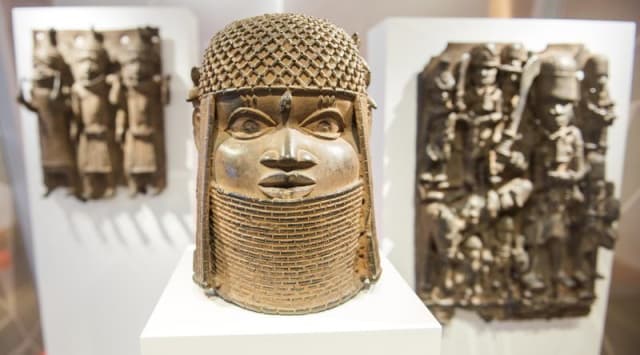 World
Germany's minister for culture, Monika Gruetters, said the Benin Bronzes were a key test for the way the country deals with its colonial past.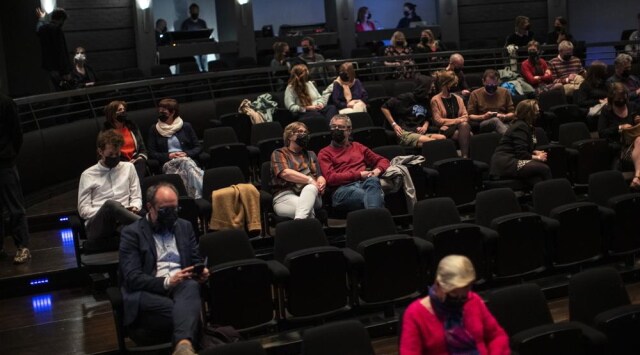 World
Belgian authorities are organising test events but have not yet given venues and their workers a solid green light to reopen.