Libya forces free five foreign captives from Islamic State in Sirte, official says | Reuters
SIRTE, Libya Libyan pro-government forces have freed five foreign nationals held by Islamic State in Sirte after heavy fighting to capture the final district of the city, a local official said on Thursday.Two of the freed foreigners were from Turkey, two from India and one from Bangladesh, said Rida Issa, a spokesman for the Bonyan Marsous forces which have been battling for six months against Islamic State in Sirte. It was not clear when or where the five where captured, but Islamic State has attacked oilfields and kidnapped foreign workers over the last two years, taking advantage of chaos and infighting among Libya's rival factions to gain territory. (Reporting by Ismail Zitouni in Sirte; Ahmed Elumami in Tripoli; Writing by Patrick Markey; Editing by Louise Ireland)
SIRTE, Libya Libyan pro-government forces have freed five foreign nationals held by Islamic State in Sirte after heavy fighting to capture the final district of the city, a local official said on Thursday.Two of the freed foreigners were from Turkey, two from India and one from Bangladesh, said Rida Issa, a spokesman for the Bonyan Marsous forces which have been battling for six months against Islamic State in Sirte.
It was not clear when or where the five where captured, but Islamic State has attacked oilfields and kidnapped foreign workers over the last two years, taking advantage of chaos and infighting among Libya's rival factions to gain territory.
(Reporting by Ismail Zitouni in Sirte; Ahmed Elumami in Tripoli; Writing by Patrick Markey; Editing by Louise Ireland)
This story has not been edited by Firstpost staff and is generated by auto-feed.
World
While few Iraqis expect meaningful change in their day-to-day lives, the parliament elections will shape the direction of Iraq's foreign policy at a key time in the Middle East, including as Iraq is mediating between regional rivals Iran and Saudi Arabia
World
Powell was fully vaccinated and was being treated at Walter Reed National Military Medical Center, his family said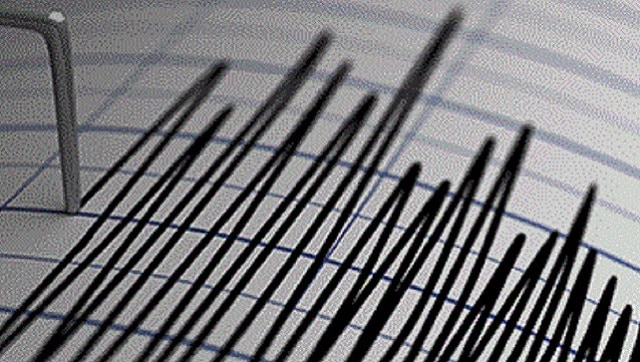 World
The US Geological Survey says the first quake struck about 17 miles south of Naalehu and the second earthquake struck about 20 minutes later in the same area