LGBT community hopes for fresh thought after polls (Election Special)
Kolkata, March 9 (IANS) A Supreme Court ruling overturning a Delhi High Court order decriminalising gay sex may have aggrieved members of the lesbian, gay, bisexual and transgender (LGBT) community, but the rainbow youth brigade looks forward to the April-May general elections, hoping young guns at the centre will bring about a positive change in law. As more and more youngsters of alternative sexuality come out of the closet - firm estimates of the LGBT population do not exist since there has never been a census based on sexual preferences but varied estimates put the figure at 10 percent of India's population of 1.2 billion - they expect the educated leaders of their generation to be in sync with the times and sentiments, and, walk the talk
Kolkata, March 9 (IANS) A Supreme Court ruling overturning a Delhi High Court order decriminalising gay sex may have aggrieved members of the lesbian, gay, bisexual and transgender (LGBT) community, but the rainbow youth brigade looks forward to the April-May general elections, hoping young guns at the centre will bring about a positive change in law.
As more and more youngsters of alternative sexuality come out of the closet - firm estimates of the LGBT population do not exist since there has never been a census based on sexual preferences but varied estimates put the figure at 10 percent of India's population of 1.2 billion - they expect the educated leaders of their generation to be in sync with the times and sentiments, and, walk the talk.
The Supreme Court last December upheld the validity of Section 377 of the Indian Penal Code, ruling that consensual gay sex between adults is illegal. Topping this up, in January the apex court dismissed a plea of the central government, NGO Naz Foundation and others for reviewing its overarching verdict.
The aftermath saw the Congress party criticising the verdict. However, members and activists rue the lack of any substantial action thereafter.
"I hope the next government does something positive for the community. The present government failed to tackle it. Rahul Gandhi and Sonia Gandhi slammed the ruling, but nothing was done," Kanch Mehta, a lesbian working in Pune, told IANS, asserting her wish to vote for change.
"The BJP is completely silent and there isn't much to expect from anyone else...the next government at the centre should do something substantial. I am hoping the new leaders are sympathetic and can act," she added.
Rohan Noronha, a gay freelancer, echoed Mehta.
"We live in a hypocritical society. Politicians came forward with support in the aftermath of the ruling, but later they turned their backs on us. I want to see more of the so-called foreign educated, youth leaders in the next government. I hope they can infuse fresh thought on the subject," Noronha told IANS, admitting he won't vote because of technical errors in his voter's I-card that labels him a female.
Transgender (TG) fashion designer Debi Debnath raised another burning topic: Though the Aadhaar card has options for TG, the voter's card has just two - male and female.
"I am undecided about voting though I have got my I-card a few days back. Since I am not a biological female, I am included as a male. It's very confusing. After my doctors give the go-ahead, I will be a female and then I will have to change my details," Debnath told IANS.
"We are the youth and we do contribute to society. Something must be worked out by the next government to ease our voting process," he said.
Souvik, a queer citizen of Kolkata, professed faith in the voting process. Boycotting elections is not an option for him.
"Voting is part of a democratic process and personally I am not in favour of boycotting the elections. I hope the next government soon starts the process of change...they must first file a curative petition (in the Supreme Court). The Congress didn't have the time to do anything," he said.
Social activist Saswati Ghosh pointed out another way for disillusioned voters from the LGBT community.
"They should use the NOTA (none of the above) option to show that the community is not receiving any political coverage," she said.
For gender-sexuality activist Pawan Dhall, the fact remains that no one in the political circles bothered about LGBT rights until the Delhi High Court ruling on Section 377.
"No one bothered about it until the ruling. We will support any party which comes out with a specific plan...any party that has a comprehensive view of social marginalisation including the LGBT community...but a party that doesn't speak about women's issues, we will not accept that either," said Dhall, a founder-member of the voluntary organisation Varta that promotes gender and sexual education in Kolkata.
Even in West Bengal, where the community is the most visible, the ruling Trinamool Congress has failed to take cognizance of the matter, he said.
"Compared to states like Maharashtra and Tamil Nadu where the governments have set up welfare boards for hijras and TGs, Bengal hasn't done anything concrete. Also there is a lack of proactive dialogue between the politicians and the LGBT networks," Dhall said.
Meenakshi Sanyal, managing trustee of Sappho For Equality - one of the primary NGOs supporting the LGBT community in eastern India - felt it's time for a "serious dialogue" with government officials.
"The state government has neither done anything positive, nor has it done anything negative. It has, however, not stopped LGBT members from studying in government colleges; so that's a good sign. We can have across-the-table talks. As for voting, we will vote as citizens and humans," Sanyal told IANS.
(Sahana Ghosh can be contacted at sahana.g@ians.in)
This story has not been edited by Firstpost staff and is generated by auto-feed.
Find latest and upcoming tech gadgets online on Tech2 Gadgets. Get technology news, gadgets reviews & ratings. Popular gadgets including laptop, tablet and mobile specifications, features, prices, comparison.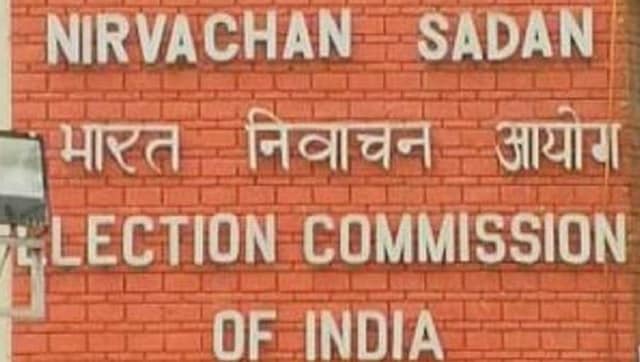 Politics
Bihar Election 2020 Date Announcement Updates: Assembly elections in Bihar will be held in three phases between 28 October and 7 November, said Chief Election Commissioner Sunil Arora
World
Lukashenko was sworn in for a sixth term as the President of Belarus at a secret ceremony after an election that was widely believed to have been rigged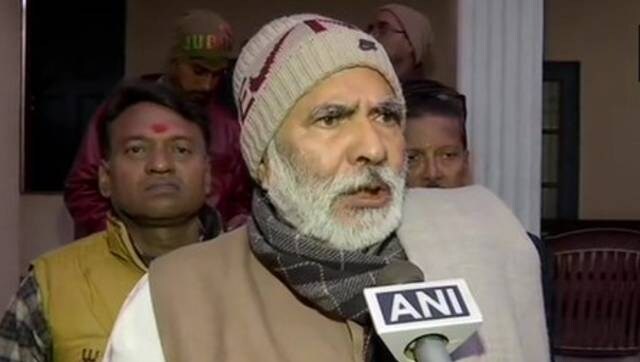 India
Singh, who had recently resigned from RJD, had fallen ill after developing post-COVID-19 complications