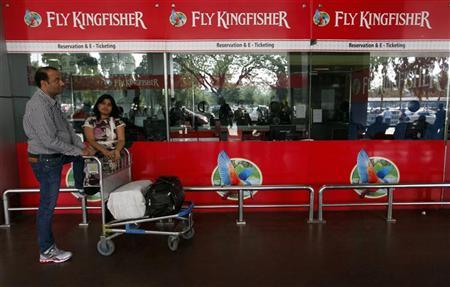 MUMBAI (Reuters) - Shares in ailing Kingfisher Airlines(KING.NS) surged 10.4 percent on Wednesday on market rumours that Singapore Airlines(SIAL.SI) would buy a stake, but the world's second largest airline told Reuters it had no such plans.
"We are not in discussion to purchase a stake in Kingfisher Airlines," said a Singapore Airlines spokesman.
Shares in Kingfisher sank to a record low of 14.90 rupees on April 2, as the carrier reels under a mountain of debt, but has surged 11.6 percent on Tuesday and further 10.4 percent on Wednesday on various stake sale rumours.
(Reporting By Abhishek Vishnoi and Manoj Dharra; Additional reporting by Harry Suhartono)
Updated Date: Apr 04, 2012 23:45 PM