Key week for Tata tussle as Mistry faces Tata Motors board | Reuters
By Aditi Shah and Abhirup Roy | MUMBAI MUMBAI Tata Motors, owner of Jaguar Land Rover and makers of India's cheapest car, will on Monday become the latest piece of the Tata empire to be dragged into a battle over its future, in a test case for parent Tata Sons' efforts to tighten control.The $100 billion Tata group has been mired in a public spat with former holding company chairman Cyrus Mistry since last month, when he was abruptly ousted from the top job - an acrimonious tussle that has revived debate around India's corporate governance and Tata's complex structure.Removing him from individual group companies, however, has been trickier, and Mistry is still at the helm of several key Tata boards, including Tata Motors, whose board meets on Monday, and Tata Steel - among the best known units of the sprawling salt-to-software group.'Tata Motors ... generates a substantial profit and revenues, so it is important for Tatas to have control over the board,' said Shriram Subramanian, managing director of InGovern Research Services, a firm advising institutional investors.Tata on Thursday wrenched Mistry out of Tata Consultancy Services (TCS), 73 percent controlled by the group and the conglomerate's star performer By Aditi Shah and Abhirup Roy
| MUMBAI
MUMBAI Tata Motors, owner of Jaguar Land Rover and makers of India's cheapest car, will on Monday become the latest piece of the Tata empire to be dragged into a battle over its future, in a test case for parent Tata Sons' efforts to tighten control.The $100 billion Tata group has been mired in a public spat with former holding company chairman Cyrus Mistry since last month, when he was abruptly ousted from the top job - an acrimonious tussle that has revived debate around India's corporate governance and Tata's complex structure.Removing him from individual group companies, however, has been trickier, and Mistry is still at the helm of several key Tata boards, including Tata Motors, whose board meets on Monday, and Tata Steel - among the best known units of the sprawling salt-to-software group."Tata Motors ... generates a substantial profit and revenues, so it is important for Tatas to have control over the board," said Shriram Subramanian, managing director of InGovern Research Services, a firm advising institutional investors.Tata on Thursday wrenched Mistry out of Tata Consultancy Services (TCS), 73 percent controlled by the group and the conglomerate's star performer. But it has struggled with other subsidiaries where ownership is closer to 30 percent.
Boards at Tata Steel and Tata Chemicals voted to keep Mistry as chairman last week.The board of Tata Motors will meet later on Monday to consider second-quarter earnings before those are reported later in the day. Directors of Tata Global Beverages, which co-owns and runs Starbucks coffee stores across India, meet on Tuesday.If the Tata Motors board does not oust Mistry, Tata Sons will have to turn to shareholder meetings. Tata Sons has already called for extraordinary general meetings across its companies to remove Mistry as a director, including Indian Hotels Co, Tata Chemicals Ltd and Tata Motors.
Tata Sons has blamed Mistry's abrupt exit on what it called breach of trust and poor performance, accusing him of eroding shareholder value. It has also said Mistry tried to reduce the role of Tata Sons, controlled by a series of charitable trusts.Mistry has argued he tried to create internal barriers for better governance - a move that would reduce Tata trusts' involvement in operational issues of group companies, which he said should be controlled by their own boards of directors.
The Tata trusts collectively own about two thirds of Tata Sons."A philanthropy running a commercial business creates its own paradoxes," said Institutional Investor Advisory Services, a proxy advisory, in a note about the feud.Tata Sons on Sunday said it was "crucially important" for the board members, including independent directors, to consider the future of Tata companies and its stakeholders. A spokesman declined to comment further. (Additional reporting by Promit Mukherjee; Editing by Euan Rocha and Stephen Coates)
This story has not been edited by Firstpost staff and is generated by auto-feed.
Business
Sensex increased by 568.90 points to end at 61,305.95 while Nifty ended at 18,337.90 after gaining 176.15 points.
India
CNN-News18's Shreya Dhoundial speaks to top cybersecurity expert and Recorded Future CEO Christopher Ahlberg on China's digital army and what India needs to watch out for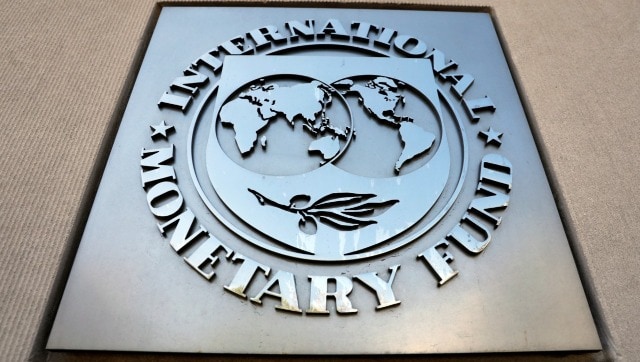 World
The IMF said the emergence of new COVID-19 variants has increased uncertainty, posing downside risks to the green shoots of the global economy which require urgent attention