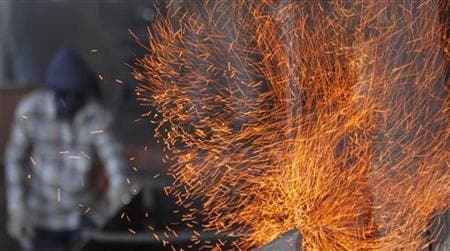 NEW DELHI (Reuters) - India's infrastructure sector output grew 3.6 percent in June from a year earlier, slower than an upwardly revised annual growth of 4.0 percent in the previous month, government data showed on Wednesday.
The infrastructure output for eight sectors - coal, crude oil, oil refinery, natural gas, steel, cement, electricity and fertiliser - grew at 3.6 percent in the April-June period from 5.2 percent a year ago period.
The infrastructure sector accounts for 37.9 percent of India's industrial output.
(Reporting by Matthias Williams)
Updated Date: Aug 01, 2012 23:45 PM