JPMorgan to settle U.S. government probe of China hiring - source | Reuters
By Noeleen Walder JPMorgan Chase & Co (JPM.N) will pay more than $250 million to settle allegations by the U.S. government that it had hired children of Chinese decision makers to win business, a source familiar with the matter told Reuters.The bank will pay roughly $200 million combined to the Securities and Exchange Commission and the Justice Department and more than $50 million to the Federal Reserve, the source said.There will not be any individual prosecution at this time, the source said. The SEC opened an investigation into JPMorgan in 2013 over the hiring By Noeleen Walder
JPMorgan Chase & Co (JPM.N) will pay more than $250 million to settle allegations by the U.S. government that it had hired children of Chinese decision makers to win business, a source familiar with the matter told Reuters.The bank will pay roughly $200 million combined to the Securities and Exchange Commission and the Justice Department and more than $50 million to the Federal Reserve, the source said.There will not be any individual prosecution at this time, the source said.
The SEC opened an investigation into JPMorgan in 2013 over the hiring. The Justice Department opened a parallel investigation around the same time.Investment banks have a long history of employing the children of China's politically connected. While close ties to top government officials are a boon to any banking franchise across the world, they are especially beneficial in China, where relationships and personal connections play a critical role in business decisions.
The SEC, JPMorgan and the Justice Department all declined to comment. The settlement was first reported by Bloomberg. It will end a probe into whether the bank's hires violated U.S. anti-bribery laws, Bloomberg said.
(Reporting by Divya Grover in Bengaluru and Noeleen Walder in New York; Editing by Anil D'Silva and Leslie Adler)
This story has not been edited by Firstpost staff and is generated by auto-feed.
Business
While Sensex rose by 533.74 points to end at 59,299.32, Nifty saw a rise of 159.20 points to end at 17,691.25.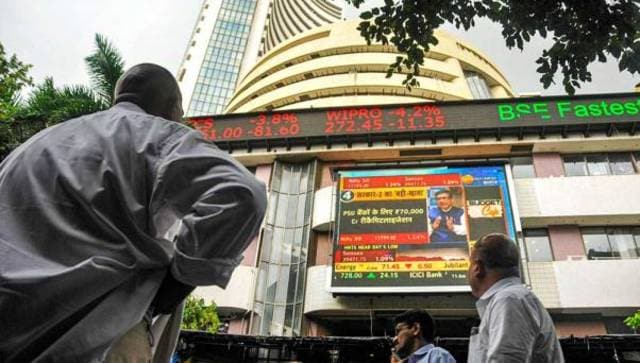 Business
Sectors like FMCG, PSU Bank, auto, and metal indices witnessed a hike of 1-3 percent while the IT index saw a decrease of nearly one percent
Business
Sensex increased by 568.90 points to end at 61,305.95 while Nifty ended at 18,337.90 after gaining 176.15 points.