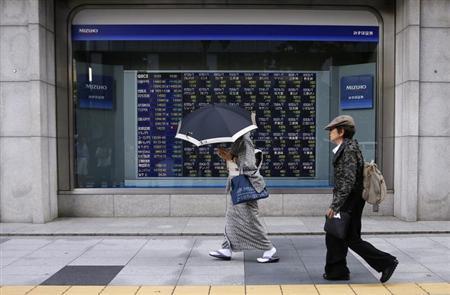 TOKYO (Reuters) - Thursday's plunge in Tokyo stock prices represents a short-term pullback from recent gains, not a sign of doubt in Japan's economic policies, a senior government official said.
"It's a temporary adjustment after the rapid gains seen recently," Yasutoshi Nishimura, senior vice-minister of the Cabinet Office, told Reuters.
The benchmark Nikkei stock average fell 7.3 percent on Thursday, its biggest percentage fall in two years, after Chinese factory-output data disappointed investors.
The market's impressive run-up "was not a bubble," said Nishimura, adding that it was caused by external factors, not a negative reaction to the reflationary policies of Prime Minister Shinzo Abe.
The Nikkei remains up 4.5 percent this month and has soared 67 percent since mid-November, when it became clear that Abe was likely to become prime minister and implement his aggressive stimulus plans.
(Reporting by Tetsushi Kajimoto; Editing by William Mallard)
Updated Date: May 24, 2013 05:15 AM