Japan PM Abe: way to peace treaty with Russia coming into sight | Reuters
By Kiyoshi Takenaka | LIMA LIMA Japanese Prime Minister Shinzo Abe said on Saturday that a way to concluding a peace treaty with Russia is 'coming into sight,' raising hopes for tangible progress on a decades-old territorial row at bilateral summit meetings set for mid-December in Japan. Abe, who made the comment after holding talks with Russian President Vladimir Putin on the sidelines of the Asia-Pacific Economic Cooperation (APEC) summit, was quick to add, however, that progress will be gradual, and not in the form of one big leap.A territorial dispute between Tokyo and Moscow over a chain of western Pacific islands, seized by Soviet troops at the end of World War Two, has upset diplomatic relations ever since, precluding a formal peace treaty between the two countries.'For 70 years, we have been unable to have a peace treaty By Kiyoshi Takenaka
| LIMA
LIMA Japanese Prime Minister Shinzo Abe said on Saturday that a way to concluding a peace treaty with Russia is "coming into sight," raising hopes for tangible progress on a decades-old territorial row at bilateral summit meetings set for mid-December in Japan. Abe, who made the comment after holding talks with Russian President Vladimir Putin on the sidelines of the Asia-Pacific Economic Cooperation (APEC) summit, was quick to add, however, that progress will be gradual, and not in the form of one big leap.A territorial dispute between Tokyo and Moscow over a chain of western Pacific islands, seized by Soviet troops at the end of World War Two, has upset diplomatic relations ever since, precluding a formal peace treaty between the two countries."For 70 years, we have been unable to have a peace treaty. This is not exactly a simple task," Abe told reporters.
"A way to concluding a peace treaty is coming into sight... But we must make one step at a time. It is not easy to take a big step ahead." Putin met with Abe in September in Russia's eastern port city of Vladivostok and agreed to deepen economic ties and work to make headway on negotiations for the conclusion of a peace treaty ahead of his Japan visit in December. At the outset of their Lima meeting, Abe told Putin he would like to hold a summit on Dec. 16 in Tokyo to discuss bilateral economic matters, on top of a planned meeting in western Japan slated for Dec. 15.
Abe is betting his close ties with Putin and the lure of investment from Japanese companies could set the stage for progress in the territorial row, at a time when the Russian economy has been hit hard by sluggish oil prices and western sanctions imposed after Moscow's annexation of Crimea. Underscoring his desire to strengthen economic ties with Russia, Abe earlier this year proposed eight sectors including medical technology and energy for cooperation, and gave his trade minister Hiroshige Seko an additional portfolio in charge of economic cooperation with Moscow.
The Lima meeting lasted for 70 minutes, which was exceptionally long for a bilateral summit on the sidelines of an international conference, a Japanese government spokesman said. The two leaders devoted half of the time for a one-on-one session, with only translators present, to discuss in depth the territorial issue and other sensitive matters. Abe did not disclose the details of their discussion. (Reporting by Kiyoshi Takenaka; Editing by Mary Milliken and Bill Rigby)
This story has not been edited by Firstpost staff and is generated by auto-feed.
World
McMaster said the world and the US is in a more dangerous situation than they were on 10 September, 2001.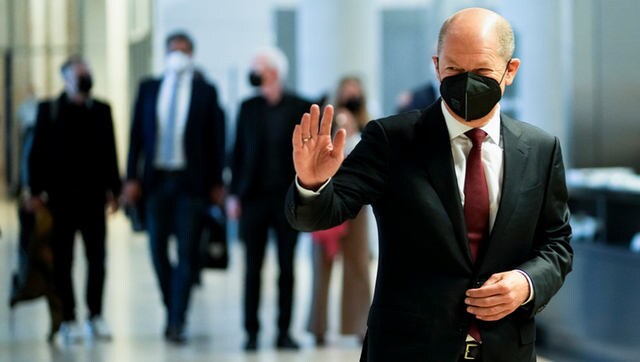 World
As recent events in Germany and Austria suggest, there's a perceptible wind blowing against centre-right governments in Europe.
Sports
Brazil top the single South American qualifying group by six points from Argentina, who have a nine point gap to those that could deny them a berth at Qatar 2022.