Investors nervous after Fitch warning, gold edges lower
Gold in recent months has lost its safe-haven allure, as the eurozone debt crisis squeezed dollar funding in the market, pushing up borrowing costs.
SINGAPORE: Gold prices edged lower on Monday after staging their biggest weekly loss in nearly three months, as Fitch's warning on downgrading France kept investors on the edge about the situation in Europe.
Fitch Ratings' warned it may downgrade France and six other eurozone nations as it believes a comprehensive solution to the region's debt crisis is "technically and politically beyond reach".
Spot gold dropped to its lowest level in nearly three months, and tumbled more than 6 percent last week, sinking under funding stress and disappointment on lack of solution to the euro zone debt crisis.
"In the short term we are seeing greater downside for gold," said Ong Yi Ling, an analyst at Phillip Futures, adding that $1,550 would provide support in the near term.
As financial markets enter the penultimate week of the year, liquidity is expected to shrink with investors closing books for the year, which may leave prices prone to wild swings.
Spot gold lost 0.4 percent to $1,591.89 an ounce by 0235 GMT, after dropping 6.5 per cent in the previous week.
US gold edged down 0.2 per cent to $1,594.50. Technical analysis suggested that spot gold may take a while to carve out levels to the downside, but once the closing price is able to regain levels above the 200-day moving average, bullion will resume its longer-term trend.
Gold in recent months has lost its safe-haven allure, as the eurozone debt crisis squeezed dollar funding in the market, pushing up borrowing costs. The turbulence in financial markets has also forced some gold investors to cash out their gold positions to cover losses elsewhere.
Gold prices will fall below $1,500 an ounce over the next three months and are unlikely to retest September's all-time highs until later 2012 at the earliest, according to a Reuters poll.
Managed money in gold futures and options cut bullish bets for the second consecutive week as the price of bullion fell sharply during the period, the latest data from the US Commodity Futures Trading Commission showed.
Holdings of SPDR Gold Trust, the world's largest gold-backed exchange-traded fund, remained unchanged from a day earlier at a one-month low of 1,279.975 tonnes by Dec 17, down 15.426 tonnes, or 1.2 per cent from a week earlier.
"The key factors that will determine how supported the gold market is on the downside will be whether the 'sticky' ETP (exchange-traded product) holdings remain relatively stable and whether physical demand responds to much lower prices," said Barclays Capital in a research note.
Reuters
Find latest and upcoming tech gadgets online on Tech2 Gadgets. Get technology news, gadgets reviews & ratings. Popular gadgets including laptop, tablet and mobile specifications, features, prices, comparison.
Arts & Culture
Infused with magical realism, the haunting vastness of the California landscape and the tragic wanderings of two orphaned siblings, C Pam Zhang's debut novel — How Much of These Hills Is Gold — renders a powerful narrative of the Chinese-American immigrant experience.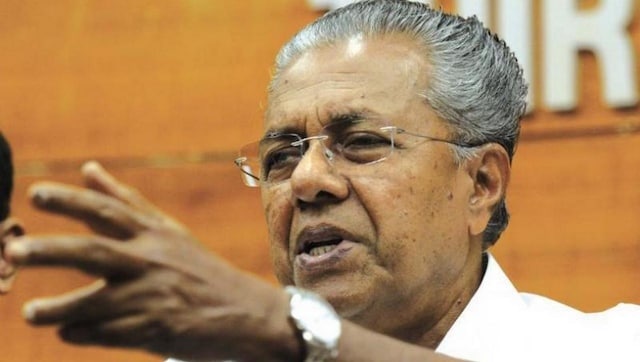 India
Responding to the Opposition, Kerala law minister AK Balan said Jaleel had not been arraigned as an accused, and that NIA's interrogation was to "seek information" as per protocol