Innovative videos to initiate change
New Delhi, June 29 (IANS) Poor communities from backward districts in Bihar, Uttar Pradesh and Madhya Pradesh will narrate stories of deprivation and discrimination through a network of video volunteers. The Community Correspondent Network (CCN), a network of video volunteers from poor districts of the three states, will be equipped with flip cameras to report events that occur around their area and within their community. The CCN has been created by the Poorest Areas Civil Society (PACS) programme and India Unheard Campaign by Video Volunteers
New Delhi, June 29 (IANS) Poor communities from backward districts in Bihar, Uttar Pradesh and Madhya Pradesh will narrate stories of deprivation and discrimination through a network of video volunteers.
The Community Correspondent Network (CCN), a network of video volunteers from poor districts of the three states, will be equipped with flip cameras to report events that occur around their area and within their community.
The CCN has been created by the Poorest Areas Civil Society (PACS) programme and India Unheard Campaign by Video Volunteers.
"The creation of CCN comes from the larger belief of hearing voices of the poor community and to become an interface between mainstream and grassroot journalists as we work closely with 250 organisations," said Rajan Khosla, director, PACS.
The correspondents are chosen from organisations and movements from the districts.
"They make two to three-minute videos and are paid between Rs.1,500 to Rs.3,000. If their videos create an impact, they create a second video called the 'impact video', for which they are paid Rs.5,000," Stalin K., founder of Video Volunteers, told IANS.
The videos are distributed through social media and through a partnership process.
"We have a partnership with Tehelka (news magazine) and the videos are occasionally picked up by (TV news channel) CNN-IBN as well," added Stalin.
"This platform has enabled me to understand issues better. I have also come a long way because I am no longer scared to talk to anyone," said Ramsakhi Ahirwar, a video correspondent from Sagar district in Madhya Pradesh.
CCN is a small network of around 10 correspondents, but in six months it aims to create 50 such campaigners and generate 400 videos at the community level.
Find latest and upcoming tech gadgets online on Tech2 Gadgets. Get technology news, gadgets reviews & ratings. Popular gadgets including laptop, tablet and mobile specifications, features, prices, comparison.
India
The factory in Ghaziabad had stockpiled highly inflammable material used in small quantities to make special candles, officials said.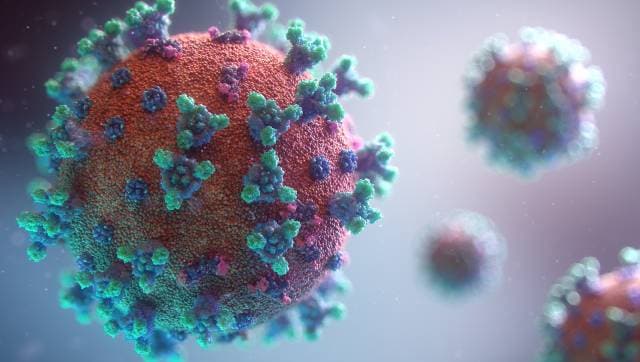 World
If airborne transmission of coronavirus is a significant factor in the pandemic, especially in crowded spaces with poor ventilation, the consequences for containment will be significant. Masks may be needed indoors, even in socially distant settings.
India
A Kolkata Police constable allegedly shot himself dead using his service rifle at the iconic Writers' Building in Kolkata on Friday, West Bengal police officials said.