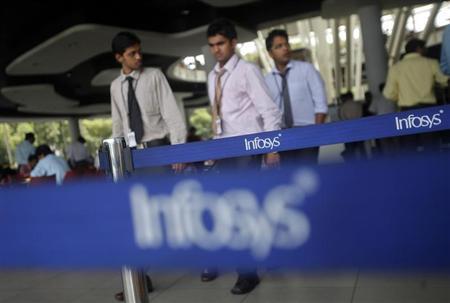 MUMBAI (Reuters) - Shares of India's Infosys Ltd(INFY.NS) gained as much as 2.6 percent on Monday, rebounding on value buying after its lower-than-expected yearly guidance last week had sent shares to a more than six-month low earlier in the session.
Infosys shares had slumped 21.3 percent on Friday after issuing fiscal 2013-14 dollar revenue guidance that disappointed investors.
Shares were up 2 percent as of 3.11 p.m., rebounding after falling to their lowest since October 5, 2012 earlier on Monday.
(Reporting by Abhishek Vishnoi; Editing by Rafael Nam)
Updated Date: Apr 16, 2013 04:45 AM