Infosys CEO says Trump election may weigh on margins | Reuters
BERLIN Indian software service group Infosys (INFY.NS) is bracing for pressure on its U.S. business from anti-immigrant policies by U.S BERLIN Indian software service group Infosys (INFY.NS) is bracing for pressure on its U.S. business from anti-immigrant policies by U.S. President-elect Donald Trump, who has identified clamping down on immigration as one of his three top priorities."Margins might be impacted in the near-term," Chief Executive Vishal Sikka said, adding the company had not yet done any simulations on how large the impact may turn out to be. Infosys' contingency plan for the case that the group would not be able to send low-cost developers to work with temporary work visas on big tech projects in the United States would be to hire staff locally, he said.
Sikka conceded that hiring people in the United States would likely be more expensive, adding that he saw no shortage in potential applicants."There are enough universities, enough ability to hire, enough ability to teach," Sikka said, adding he did not expect to lose market share to U.S. peers such as Cognizant (CTSH.O).
Infosys last month cut its annual revenue growth target for the second time in three months as India's software service exporters feel the pinch of major Western clients holding back on spending.
(Reporting by Arno Schuetze; Editing by Paul Carrel)
This story has not been edited by Firstpost staff and is generated by auto-feed.
News & Analysis
According to Facebook, parents can help by repeatedly talking to their teens about the difference between appearance and reality.
World
Their official meeting or reunion took place on Monday (13 September) in Texas, but the two had earlier met at the border last week. They met each other after communicating on social media.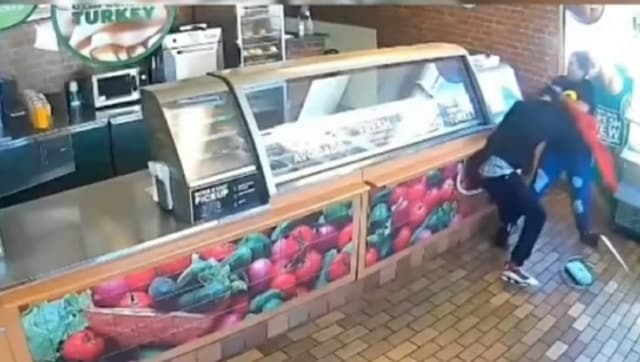 World
The video, captured on 5 September, shows Sotelo fighting off an armed robber, hitting him repeatedly with his own gun.