India's core consumer inflation seen around 4.9-5.1 pct in April | Reuters
MUMBAI India's annualised core consumer price inflation has accelerated to around 4.9-5.1 percent in April, from 4.6-4.8 percent in March, a snap Reuters survey of five analysts showed on Thursday. Data earlier showed that annual consumer price inflation has increased to a stronger-than-expected 5.39 percent in April compared with 4.83 percent in the previous month. (Reporting by Neha Dasgupta, Abhirup Roy, and Aastha Agnihotri; Editing by Sherry Jacob-Phillips)
MUMBAI India's annualised core consumer price inflation has accelerated to around 4.9-5.1 percent in April, from 4.6-4.8 percent in March, a snap Reuters survey of five analysts showed on Thursday.
Data earlier showed that annual consumer price inflation has increased to a stronger-than-expected 5.39 percent in April compared with 4.83 percent in the previous month.
(Reporting by Neha Dasgupta, Abhirup Roy, and Aastha Agnihotri; Editing by Sherry Jacob-Phillips)
This story has not been edited by Firstpost staff and is generated by auto-feed.
Sports
US star Biles, one of the faces of the Tokyo Olympics, abruptly withdrew from the team final on Tuesday before scratching from Thursday's all-around final over concerns for her mental well-being.
Lifestyle
Multiple studies have shown that replacing animal meat with plant-based or 'fake' meat alone can cut down the risk of heart-related diseases, blood pressure, cancer, and diabetes.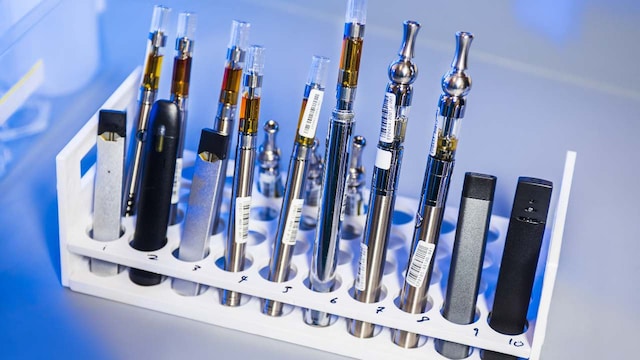 science
Doctor Vinayak Prasad said targeting children "with toxic and poisonous products is a criminal act. And it's a human rights violation."