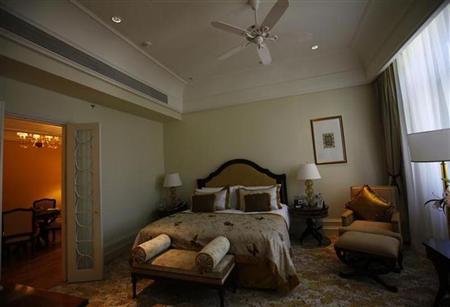 MUMBAI (Reuters) - Indian Hotels Co's(IHTL.NS) board will decide whether to proceed with a bid for Orient-Express Hotels(OEH.N) in the current fiscal year ending March, a top company executive said on Monday.
U.S.-listed Orient-Express rejected a $1.2 billion takeover offer from Indian Hotels Co in November last year, saying it was too cheap.
The company cannot leave the offer open for an indefinite period, Anil Goel, executive director finance, told a news conference.
The company earlier reported a forecast-beating 28 percent rise in quarterly net profit to 646.2 million rupees. (Read results story here)
(Reporting by Aditi Shah; Editing by Alison Birrane)
Updated Date: Feb 12, 2013 00:30 AM