Indian Army men complete tough cycling expedition through Himalayas
Kolkata, July 19 (IANS) Pedalling nearly 700 km across the Himalayas along the India-China border at heights ranging from 9,000 to 19,000 feet while braving sub-zero temperatures, a team of 10 Indian Army personnel Saturday successfully completed a never-before attempted cycling expedition. Defence officers now hope it will earn the team a place in the 'Limca Book of Records'
Kolkata, July 19 (IANS) Pedalling nearly 700 km across the Himalayas along the India-China border at heights ranging from 9,000 to 19,000 feet while braving sub-zero temperatures, a team of 10 Indian Army personnel Saturday successfully completed a never-before attempted cycling expedition.
Defence officers now hope it will earn the team a place in the "Limca Book of Records".
Led by Captain Navjot Thakur from the army's Striking Lion Division, Kalimpong, the 10-member team - including a junior commanding officer and eight other soldiers - set out June 30 from Khangjakma (19,209 feet) on the Tibetan plateau that overlooks Teesta-Khangtse glacier, the origin of the Teesta river.
They completed the nearly three-week expedition at Sukna in north Bengal Saturday.
During the long journey, they pedalled on their 18-gear Indian bicycles across nine mountain passes, eight of which are not connected by a motorable road.
The passes traversed include Khungiyami La (18,428 feet), Sese La (17,913 feet), Bamcho La (17,500 feet) and Chulung La (17,366 feet).
Nathu La (14,100 feet) was the only motorable pass traversed.
"At several places, we had to lift our bicycles and trudge across the icy road blockages. The freezing temperatures and rains also made our task much more difficult," said Captain Thakur.
"We knew we would encounter these conditions and had practised for nearly three months building up strength and stamina to be able to pedal nearly 60 km in hill conditions," he said.
The expedition followed the alignment of the Teesta river from its origin to approximately the point at which it enters Bangladesh.
The route selected for the expedition is one of the toughest mountain cycling expedition attempted not only in India but the entire world.
The "Limca Book of Records" has been approached to confirm the same and accord due recognition to the expedition, said a defence official.
This story has not been edited by Firstpost staff and is generated by auto-feed.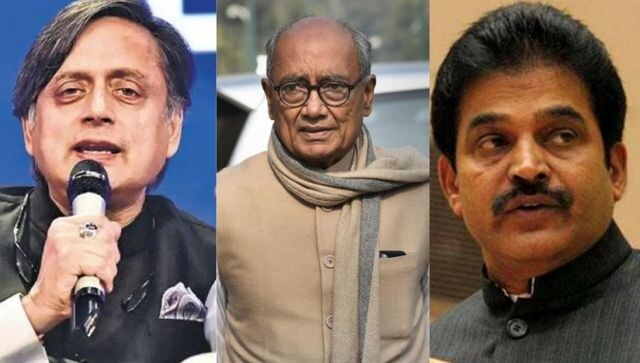 Politics
Before the revolt in Rajasthan, Shashi Tharoor and Ashok Gehlot were seen as the frontrunners. Now names that are doing the rounds include senior leaders like KC Venugopal, Digvijaya Singh, Kumari Selja and Mallikarjun Kharge
Politics
With the Gandhis out of the fray, the Congress presidential election has set the stage for a chief who does not belong to the family after 24 years. What had happened when the last time a non-Gandhi had fought the poll?
Politics
Shashi Tharoor is likely to face Ashok Gehlot in the upcoming Congress presidential election as Rahul Gandhi remains disinclined. But what is the process to elect Congress chief?