India to sell $420 million stake in NHPC | Reuters
MUMBAI India will sell a 11.36 percent stake in state-controlled hydropower producer NHPC ( NHPC.NS ) on Wednesday to raise 28 billion rupees ($420 million), the NewsRise news agency reported, kicking off the government's privatisation programme for this year. The government wants to raise 565 billion rupees from the sale of stakes in state-owned enterprises in the 2016/17 financial year
MUMBAI India will sell a 11.36 percent stake in state-controlled hydropower producer NHPC (NHPC.NS) on Wednesday to raise 28 billion rupees ($420 million), the NewsRise news agency reported, kicking off the government's privatisation programme for this year.
The government wants to raise 565 billion rupees from the sale of stakes in state-owned enterprises in the 2016/17 financial year. That is 19 percent lower than last year's target, which the government failed to hit.
The floor price for the NHPC stake sale is 21.75 rupees per share, NewsRise quoted a government official as saying to reporters in New Delhi. The offer is at a 6 percent discount to the company's closing price of 23.05 rupees on Tuesday.
The government is also seeking bids from merchant bankers and brokers to manage the sale of a 10 percent stake in state energy company Oil India (OILI.NS), a finance ministry statement said. (bit.ly/1VUxnTt)
($1 = 66.5175 Indian rupees)
(Reporting by Promit Mukherjee; Editing by David Goodman)
This story has not been edited by Firstpost staff and is generated by auto-feed.
Business
Indian start-ups have raised $10 billion through IPOs so far this year — more money than was raised in the last three years, the investment bank said in a report dated 19 September
World
The UK's Department of Health and Social Care (DHSC) have said on Wednesday that they are unable to confirm this and will require further clarifications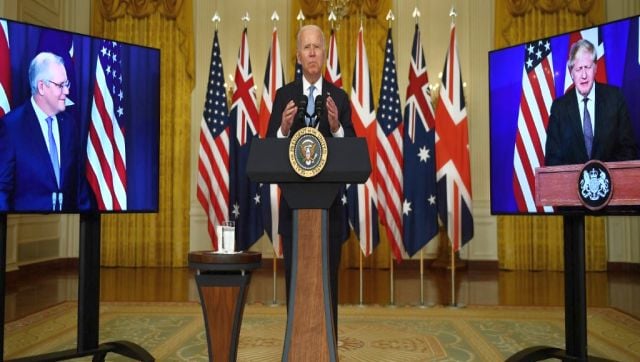 World
It is obvious that China's military aggressiveness, bullying of the nations in Indo-Pacific necessitated a response, and the 'historic' security alliance is aimed at mitigating the challenges