India, Russia in deal paving way for Rosneft-led group to acquire Essar Oil | Reuters
GOA, India India and Russia on Saturday signed a deal to pave the way for a group led by Russian oil major Rosneft to acquire India's Essar Oil.The group will acquire Essar Oil in a deal worth $12 billion to $13 billion, including debt, two sources privy to the deal told Reuters. Russian lender VTB will give Essar $3.9 billion in credit for debt reconstruction, VTB Chief Executive Andrei Kostin said on Saturday. (Reporting by Douglas Busvine; Writing by Euan Rocha; Editing by Clarence Fernandez)
GOA, India India and Russia on Saturday signed a deal to pave the way for a group led by Russian oil major Rosneft to acquire India's Essar Oil.The group will acquire Essar Oil in a deal worth $12 billion to $13 billion, including debt, two sources privy to the deal told Reuters.
Russian lender VTB will give Essar $3.9 billion in credit for debt reconstruction, VTB Chief Executive Andrei Kostin said on Saturday.
(Reporting by Douglas Busvine; Writing by Euan Rocha; Editing by Clarence Fernandez)
This story has not been edited by Firstpost staff and is generated by auto-feed.
World
Their official meeting or reunion took place on Monday (13 September) in Texas, but the two had earlier met at the border last week. They met each other after communicating on social media.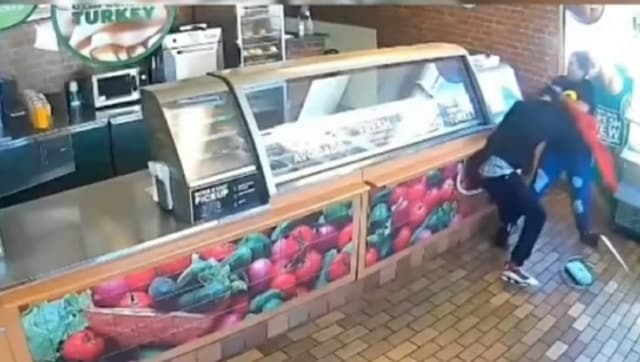 World
The video, captured on 5 September, shows Sotelo fighting off an armed robber, hitting him repeatedly with his own gun.
World
The 79 prisoners freed late Tuesday had been held on a variety of charges, including breaching security, destroying public property and manufacturing weapons