India is working to curb trafficking of women, children - minister | Reuters
NEW DELHI (Thomson Reuters Foundation) - India is working to find ways to curb the widespread trafficking of women and children in the country, including those from neighbouring Nepal, Bangladesh and Pakistan, said Maneka Gandhi, India's minister for women and children. South Asia, with India at its centre, is the fastest-growing and second-largest region for human trafficking in the world, after East Asia, according to the United Nations Office for Drugs and Crime. Speaking at a conference on child adoption in Meghalaya, Gandhi told delegates that the government was in the process of putting in place a series of policies to prevent human trafficking
NEW DELHI (Thomson Reuters Foundation) - India is working to find ways to curb the widespread trafficking of women and children in the country, including those from neighbouring Nepal, Bangladesh and Pakistan, said Maneka Gandhi, India's minister for women and children.
South Asia, with India at its centre, is the fastest-growing and second-largest region for human trafficking in the world, after East Asia, according to the United Nations Office for Drugs and Crime.
Speaking at a conference on child adoption in Meghalaya, Gandhi told delegates that the government was in the process of putting in place a series of policies to prevent human trafficking.
"We have discussed this issue in the cabinet. We had called a meeting with these countries last month in which all NGOs working on this and others in Nepal, Pakistan and Bangladesh came," she said on Monday.
"We will have another meeting next week in India. We are telling each other what we can do. This month, we are going to see that specific solutions come into being."
According to the National Crime Records Bureau, there were 5,466 cases of human trafficking registered in 2014, an increase of 90 percent over the past five years.
Activists say this is a gross under-estimation of the scale of the problem, as much of the illicit organised crime is underground.
They claim thousands of people - largely poor, rural women and children - are lured to India's towns and cities each year by traffickers who promise good jobs but sell them into domestic work or sex work or to industries such as textile workshops.
In many cases, they are not paid or are held in debt bondage. Some go missing, and their families cannot trace them.
Gandhi said the remote northeastern states, which include Assam, Sikkim, Manipur, Arunachal Pradesh and Nagaland, were a key source area for trafficking and called for the appointment of a special female police officer in each village to keep a check on crimes against women and children.
"There is an enormous amount of trafficking of children going on from the northeast. We find them in Kerala, Tamil Nadu, and many going to Malaysia and Thailand. It is not fair," she said.
"The job of special women police is to be vigilant in the village and see that children do not go missing, women are not beaten by husbands, girls are sent to school."
A comprehensive new anti-trafficking law is also being drafted, say government officials. This will not only unify several existing laws, but also raise penalties for offenders and provide victims with rehabilitation and compensation.
The law, which is expected to be ready by the end of the year, will also provide for the establishment of a central investigative anti-trafficking agency to coordinate and work between states and special courts to hear such cases.
(Reporting by Nita Bhalla, editing by Alex Whiting. Please credit the Thomson Reuters Foundation, the charitable arm of Thomson Reuters, that covers humanitarian news, women's rights, trafficking, corruption and climate change. Visit news.trust.org)
This story has not been edited by Firstpost staff and is generated by auto-feed.
First Cricket News
PCB CEO, Wasim Khan said Sri Lanka Cricket (SLC) and Bangladesh Cricket Board (BCB) showed a willingness to play in Pakistan but there was little time in hand for them to send their teams.
First Cricket News
Pakistan have an immaculate record in Tests against Bangladesh with 10 wins from 11 matches. They also enjoy an impressive record in the T20Is against Bangladesh with 10 wins from 12 matches.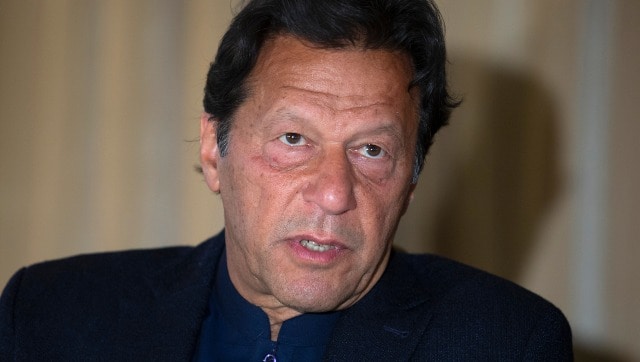 World
In an interview with CNN, Khan talked about women's right in Afghanistan and hopes for an 'inclusive' government. He said no one could predict the future of Afghanistan