India allows start-ups to raise up to $3 million each via external commercial borrowing | Reuters
MUMBAI India has allowed start-ups to raise up to $3 million each in a fiscal year via the external commercial borrowings (ECB) route, the country's central bank said in a statement on Thursday.Overseas branches or subsidiaries of Indian banks will not be allowed to lend to start-ups via the ECB framework, the Reserve Bank of India statement (RBI) said.The RBI did not specify the maximum cost at which start-ups can raise money via ECB and said it will be mutually agreed between the borrower and the lender. Typically, the central bank specifies the maximum cost for financial institutions to raise money via ECB. (Reporting by Sankalp Phartiyal; Editing by Alexandra Hudson)
MUMBAI India has allowed start-ups to raise up to $3 million each in a fiscal year via the external commercial borrowings (ECB) route, the country's central bank said in a statement on Thursday.Overseas branches or subsidiaries of Indian banks will not be allowed to lend to start-ups via the ECB framework, the Reserve Bank of India statement (RBI) said.The RBI did not specify the maximum cost at which start-ups can raise money via ECB and said it will be mutually agreed between the borrower and the lender.
Typically, the central bank specifies the maximum cost for financial institutions to raise money via ECB.
(Reporting by Sankalp Phartiyal; Editing by Alexandra Hudson)
This story has not been edited by Firstpost staff and is generated by auto-feed.
World
Australian Prime Minister Scott Morrison said the capability being delivered by France's Attack Class submarine was not going to meet their strategic interests
World
Armed drone attacks, normally targeting US troops or US interests in Iraq, have become common in recent months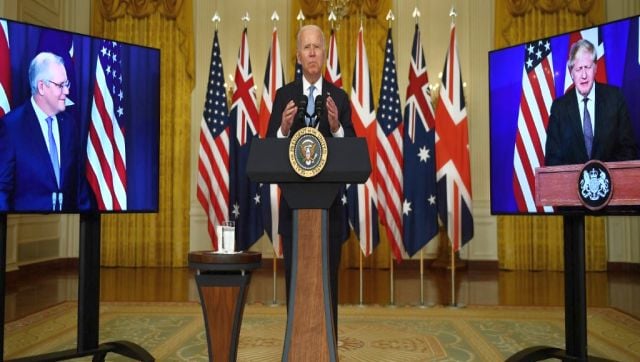 World
It is obvious that China's military aggressiveness, bullying of the nations in Indo-Pacific necessitated a response, and the 'historic' security alliance is aimed at mitigating the challenges