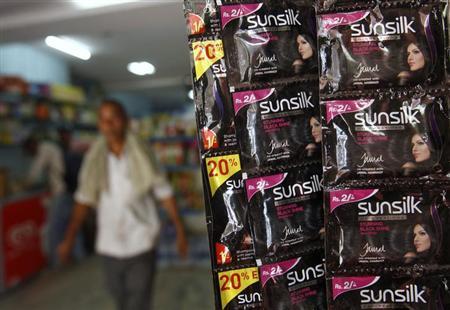 Reuters Market Eye - Shares in Hindustan Unilever(HLL.NS) gained as much as 5.1 percent to a record high on Friday after Unilever said it had acquired a little over two-thirds of the Indian unit following the close of a voluntary tender offer.
Hindustan Unilever shareholders tendered 319.7 million shares to the offer, taking Unilever's (ULVR.L) (UNc.AS) holding in the unit to 67.28 percent from 52.48 percent, Unilever said in a statement on Thursday.
Hindustan Unilever shares were up 1.3 percent at 11:14 a.m. after earlier hitting an all-time high of 632 rupees.
(Also read: Unilever raises stake in HUL to 67 percent, click here)
(Reporting by Abhishek Vishnoi; Editing by Rafael Nam)
Updated Date: Jul 06, 2013 04:45 AM