HUDCO sets price range for up to $191 mln IPO | Reuters
Housing and Urban Development Corp Ltd (HUDCO) on Thursday set the price range for its initial public offering, the first by a state-run company in five years, to raise up to 12.2 billion rupees ($191 million).The Indian government, which fully owns the housing and urban infrastructure projects lender, plans to sell about 204.1 million shares, or just over a tenth of its stake, in a range of 56 to 60 rupees a share, the company said in a statement. The company will not get any proceeds from the offering, which opens on May 8 and closes on May 11
Housing and Urban Development Corp Ltd (HUDCO) on Thursday set the price range for its initial public offering, the first by a state-run company in five years, to raise up to 12.2 billion rupees ($191 million).The Indian government, which fully owns the housing and urban infrastructure projects lender, plans to sell about 204.1 million shares, or just over a tenth of its stake, in a range of 56 to 60 rupees a share, the company said in a statement.
The company will not get any proceeds from the offering, which opens on May 8 and closes on May 11.
The IPO marks the first by a state-run company since NBCC (India) Ltd's listing in 2012, and comes at a time when India's finance ministry aims to raise a total 725 billion rupees in the year to March 2018 through sale of government stakes in state-run and private sector companies to help lower its deficit.
The HUDCO sale includes 200.2 million shares in offer to public, while about 3.9 million shares will reserved for employees of the company. Retail investors and employees will be given shares at a discount of 2 rupees to the offer price. ($1 = 64.1325 rupees) (Reporting by Tanvi Mehta in Bengaluru; Editing by Amrutha Gayathri)
This story has not been edited by Firstpost staff and is generated by auto-feed.
World
The incident occurred in Dasu area of Upper Kohistan district of Khyber Pakhtunkhwa province where Chinese engineers and construction workers are helping Pakistan build a dam which is part of CPEC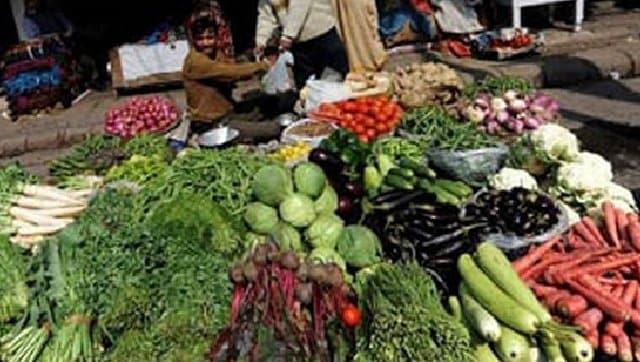 Business
Inflation in fuel and power basket eased to 32.83 percent during June, against 37.61 percent in May
India
The Pulitzer prize winner, who was in Kandahar covering operations against Taliban, was killed when he was riding along with the Afghan Special Forces