Govt to infuse Rs 30,000 cr in Air India over 9 years
The nine-year cash infusion is part of a turnaround plan approved in mid April.
New Delhi:The government will infuse about Rs30,000 crore in cash-strapped Air India over the next nineyears as part of a turnaround plan for the state-run airline,Parliament was informed today.
To a question on whether the government has decided toinfuse Rs 30,000 crore into Air India till 2020, CivilAviation Minister Ajit Singh in a written reply to the RajyaSabha said: "Yes, Sir."
He said that in order to improve its operating andfinancial performance, Air India has already taken varioussteps. These include rationalisation and elimination ofcertain routes, phasing out old fleet, freezing of employment
in non-operational areas and dismantling of the Frankfurt hub.
Singh added that the Turn Around Plan (TAP) approved bythe Cabinet Committee on Economic Affairs (CCEA) in itsmeeting held on 12 April envisaged a business model that included independent ground handling and MRO (Maintenance,repair and operations) from the main airline business.
Responding to another query in the upper house, Singhsaid under the financial package, Air India would get anupfront equity infusion of Rs 6,750 crore, equity for cashdeficit support of Rs 4,552 crore, and equity for already
guaranteed aircraft loan of Rs 18,929 crore till financialyear 2021.
Besides, the airline has been allowed to issue government-guaranteed non-convertible debentures (NCDs) worth Rs 7,400crore to its lenders, like financial institutions, banks, LICand EPFO.
The government also gave its nod to the induction of 27Boeing 787 Dreamliners and three Boeing 777-300s on sale andleaseback basis, he said.
Responding to another query, Singh said the outstandingsalary for March 2012 is Rs 123.54 crore.The debt-ridden carrier has outstanding loans and duesworth Rs 67,520 crore, of which Rs 21,200 crore is workingcapital loan, Rs 22,000 crore long-term loan on fleetacquisition, Rs 4,600 crore vendor dues besides an accumulatedloss of Rs 20,320 crore.
PTI
Business
Last month, civil aviation minister Hardeep Singh Puri said there is no choice but to either "privatise or close" the airline which has a debt of 60,074 crore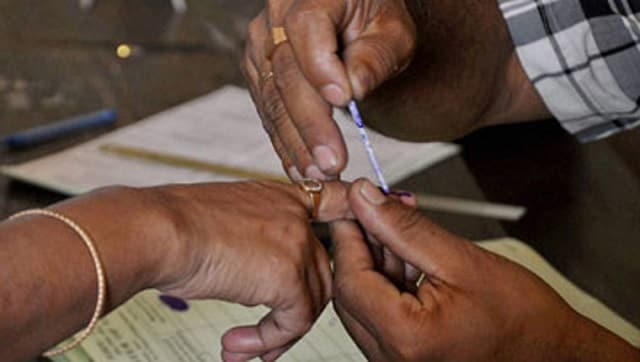 Politics
Bypolls to Assembly and Lok Sabha seats were held in Gujarat, Jharkhand, Karnataka, Madhya Pradesh, Maharashtra, Mizoram, Rajasthan, Telangana, Uttarakhand, and Andhra Pradesh
India
The BJP leader had been campaigning for the 17 April bypolls to Belgaum Lok Sabha, and Maski and Basavakalyan assembly segments for the last few days, and is said to have developed a fever a couple of days ago