Governor Kuroda faces big test as Bank of Japan ponders more easing | Reuters
TOKYO Bank of Japan Governor Haruhiko Kuroda's credibility will be put to the test on Thursday as his board debates whether a strong yen, overseas headwinds, and soft consumption are hurting the economy enough to warrant deploying additional stimulus. The policy decision will be a close call. While many central bankers fret over receding inflation expectations, they are equally hesitant to use their diminishing policy ammunition having just introduced negative interest rates in January
TOKYO Bank of Japan Governor Haruhiko Kuroda's credibility will be put to the test on Thursday as his board debates whether a strong yen, overseas headwinds, and soft consumption are hurting the economy enough to warrant deploying additional stimulus.
The policy decision will be a close call. While many central bankers fret over receding inflation expectations, they are equally hesitant to use their diminishing policy ammunition having just introduced negative interest rates in January.
Kuroda's dilemma runs deep. The hit to exports from a strong yen, and slumping imported fuel costs, will force the BOJ to slash its inflation forecasts and delay the timing for hitting its 2 percent target, sources have told Reuters.
With household and corporate inflation expectations also weakening, failing to act now could create doubt among market participants over the BOJ's determination to eradicate deflation, analysts say.
"The fundamental case for additional BOJ easing remains strong as underlying inflation trends continue to deteriorate," said Izumi Devalier, an economist at HSBC.
At the same time, the BOJ's dwindling policy tool-kit may mean it could struggle to deliver measures bold enough to surprise markets, which have already priced in the chance of policy action.
"The longer it takes to hit 2 percent inflation, the harder it becomes for the BOJ to overwhelm market expectations and get the 'shock' effect," said Yasuhide Yajima, chief economist at NLI Research Institute.
"If Kuroda were to ease, it will be the first time he will be forced into doing so by markets demanding action ... That would hurt his credibility."
Markets have been divided on whether the BOJ will ease at the two-day rate review ending on Thursday, though an increasing number of investors have been shifting their bets to favour monetary action.
Under the current framework, the BOJ pledges to increase base money at an annual pace of 80 trillion yen ($721 billion) through purchases of government bonds and risky assets. It also applies a 0.1 percent negative rate to a portion of excess reserves financial institutions park with the BOJ.
Any easing is likely to focus on expanding purchases of risky assets such as exchange-traded funds (ETF), though BOJ officials have said they can combine such an expansion with more government bond buying and another rate cut.
Some market players believe the BOJ may apply negative rates to its loan programmes, or expand a lending scheme to assist banks operating in areas hit by this month's deadly quakes in southern Japan. The BOJ will likely describe such steps as a fine-tuning of its policy framework rather than full-blown monetary easing.
The BOJ stunned markets in January by adding negative rates to its massive asset-buying programme to prevent external headwinds from threatening the achievement of its price goal.
But January's move has failed to boost stock prices or arrest an unwelcome yen rise, keeping the BOJ under pressure to do more to revive an economy verging on recession.
(Reporting by Leika Kihara; Editing by Eric Meijer)
This story has not been edited by Firstpost staff and is generated by auto-feed.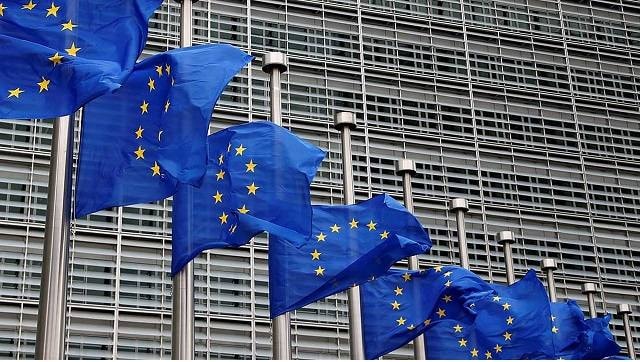 World
The US government on Monday announced that starting 1 November, it will lift the pandemic travel ban on all air passengers who are fully vaccinated and undergo testing and contact tracing.
World
Iraq has seen its historical artifacts looted for decades, including since the US invasion in 2003
World
This comes a day after the US Special Presidential Envoy for Climate John Kerry launched the Climate Action and Finance Mobilization Dialogue in New Delhi