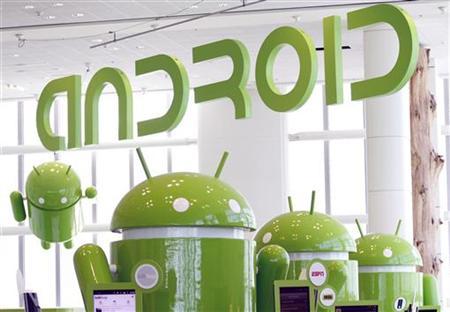 SAN FRANCISCO (Reuters) - Google Inc (GOOG.O) unveiled its first tablet PC on Wednesday, as the Internet company looks to replicate its smartphone success in a tablet market where it faces stiff competition from Apple Inc (AAPL.O), Microsoft (MSFT.O) and Amazon (AMZN.O).
The "Nexus 7" tablet, built and co-branded in partnership with hardware maker Asus (2357.TW), will be priced starting at $199. Google unveiled the tablet at its annual developer conference in San Francisco.
The 7-inch tablet will feature the new 4.1 "Jelly Bean" version of Google's software, as well as a front-facing camera, a 1280x800 resolution screen, and an Nvidia (NVDA.O) Tegra 3 processor.
Google's Android software is the No. 1 operating system for smartphones, but has struggled to compete with Apple's iPad in the market for tablets.
Executives showcased the new 4.1 "Jelly Bean" version of Android operating system at the event in San Francisco. The new software delivers faster performance, according to the company, and new features such as "voice search."
The Internet search leader said that 1 million devices using its Android mobile software are being activated every day.
(Reporting by Alexei Oreskovic, Poornima Gupta; Editing by Tim Dobbyn, Gary Hill)
Updated Date: Jun 27, 2012 23:45 PM