Gold steady but seen rising on firmer physical demand | Reuters
By Eric Onstad | LONDON LONDON Gold was little changed on Wednesday but analysts expect further gains after a retreat in the dollar and signs of healthy physical demand.Gold had the potential to claw higher in the short term after the dollar pulled back from near nine-month highs and due to increasing appetite from speculators, one analyst said. 'We've seen the dollar rally halted and that may give gold some additional room to manoeuvre to the upside, so I'm quietly constructive for gold,' said Ole Hansen, head of commodity strategy at Saxo Bank in Copenhagen.'Outside markets are supportive - we're seeing weakness in stock markets, oil is trading lower and the dollar is a tad weaker.' Spot gold had declined 0.33 percent at $1,269.63 an ounce by 1450 GMT
By Eric Onstad
| LONDON
LONDON Gold was little changed on Wednesday but analysts expect further gains after a retreat in the dollar and signs of healthy physical demand.Gold had the potential to claw higher in the short term after the dollar pulled back from near nine-month highs and due to increasing appetite from speculators, one analyst said. "We've seen the dollar rally halted and that may give gold some additional room to manoeuvre to the upside, so I'm quietly constructive for gold," said Ole Hansen, head of commodity strategy at Saxo Bank in Copenhagen."Outside markets are supportive - we're seeing weakness in stock markets, oil is trading lower and the dollar is a tad weaker." Spot gold had declined 0.33 percent at $1,269.63 an ounce by 1450 GMT. In the previous session, it hit $1276.67, its highest since Oct. 5.U.S. gold futures edged 0.28 percent lower to $1,270.
The dollar index slipped after rising as high as 99.119 on Tuesday, its highest level since Feb. 1, largely fuelled by expectations of a U.S. rate hike in December."Yellen may hike rates now, but the trajectory is going to be very modest, and so interest rates in the U.S. in real terms will actually go down into more negative territory," said Dominic Schnider of UBS Wealth Management in Hong Kong.Also bolstering gold was a pick-up in demand ahead of Indian festivals this month such as Dhanteras and Diwali, a time when gold is traditionally given as a gift.
"A recovery in physical demand provided the foundation for the rally that carried over into later trading," HSBC analyst James Steel said in a note. Holdings of the SPDR Gold Trust, the world's largest gold-backed exchange-traded fund, rose 0.34 percent to 956.83 tonnes on Tuesday from 953.56 tonnes on Monday.Hansen said there was more potential appetite from speculative funds after a sell-off in early October that has led to their positions falling to the lowest since March.
MKS PAMP Group trader Jason Cerisola agreed, saying: "The extreme longs on Comex have been reduced significantly providing upside support for the yellow metal and potential for another assault on $1,300." In other precious metals, platinum rose 0.56 percent to $968.40 an ounce after paring gains from an intraday high of $970.80, the strongest since Oct. 10."Like gold, platinum was supported by ETF inflows (of 7,400 ounces) yesterday. Holdings in platinum ETFs have thus been topped up on almost every day this month," Commerzbank said in a note.Silver shed 0.62 percent to $17.67 an ounce, while palladium fell 0.44 percent to $630.20. (Additional reporting by Apeksha Nair and Nallur Sethuraman in Bengaluru; Editing by Mark Potter and David Evans)
This story has not been edited by Firstpost staff and is generated by auto-feed.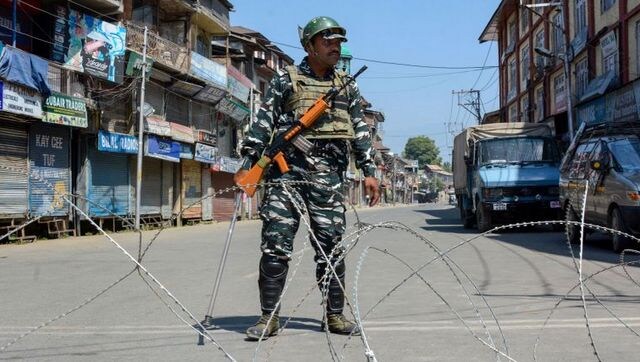 India
The de jure Islamic state created on the soil of India through Article 370 got dismantled, but the de facto Islamic state continues to hold fort.
India
Merchandise imports stood at $56.39 billion in September, an increase of 84.77 percent compared to the year-ago period.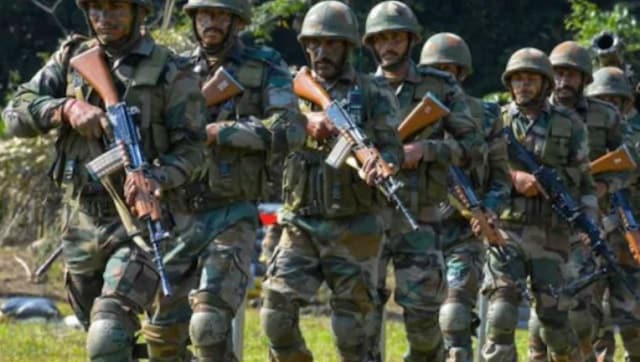 India
There is nothing in the situation that India has not faced before and overcome with resolve and Pakistan's desperation will soon convert into more frustration