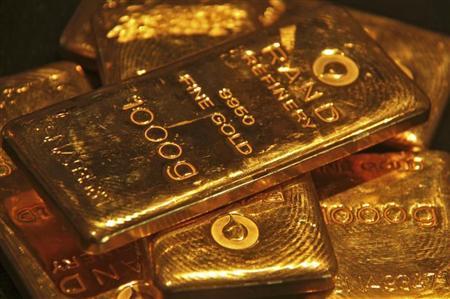 Reuters Market Eye - Gold loan finance companies slump after a crash in prices of the yellow metal, which will potentially reduce the value of the collateral held by these companies.
Muthoot Finance Ltd. (MUTT.NS) ends down 12.21 percent, while Manappuram Finance Ltd.(MNFL.NS) ends with losses of 9.84 percent.
Gold prices fell 5 percent on Friday, the biggest drop since December 2008.
The Times of India reported quoting unnamed sources that the Reserve Bank of India has moved into 'high-alert' mode after the crash in gold prices and will seek information from gold loan companies.
(Reporting by Subhadip Sircar)
Updated Date: Apr 16, 2013 03:15 AM