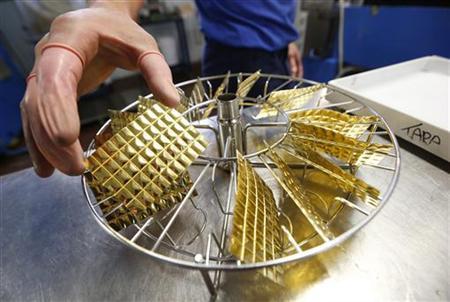 SINGAPORE (Reuters) - Gold inched down on Friday ahead of talks to prevent the United States from plunging off a "fiscal cliff" of tax increases and spending cuts, but the metal remained on track for its biggest weekly gain in a month.
FUNDAMENTALS
* Gold had eased 50 cents to $1,662.79 an ounce by 0041 GMT in thin trade.
* U.S. gold for February was little changed at $1,663.70 an ounce.
* President Barack Obama will host a meeting on Friday with the four top congressional leaders, a White House aide said on Thursday, as the president and lawmakers rush to break deadlock over the fiscal cliff days before a year-end deadline.
* Republican leaders in the House of Representatives told their members to be back in Washington from the Christmas holiday break on Sunday in case they need to vote on budget measures.
MARKET NEWS
* The yen hit its lowest point in more than two years on Friday, on strong expectations of drastic monetary easing, underpinning Japanese equities.
* U.S. crude futures edged up to above $91.40 a barrel on Friday.
(Reporting by Lewa Pardomuan; Editing by Joseph Radford)
Updated Date: Dec 28, 2012 07:01 AM