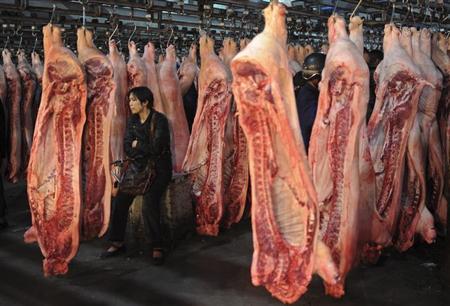 SINGAPORE (Reuters) - Gold extended losses on Thursday after falling 2 percent the session before as robust economic data from the United States and Europe dented its safe-haven appeal.
FUNDAMENTALS
* Spot gold had dropped 0.09 percent to $1,319.46 an ounce by 0008 GMT. It fell 2 percent on Wednesday as signs of continued economic recovery prompted funds to exit the bullion market after the metal hit a one-month high earlier in the day.
* New U.S. home sales vaulted to a five-year peak in June, while private industry in the euro zone expanded for the first time in more than a year in July.
* Goldman Sachs is sticking to its average forecast of $1,413 for an ounce of gold this year as it does not see sharp reductions in U.S. Federal Reserve stimulus, after fears of such cuts drove bullion prices to near three-year lows recently.
* Australia's Newcrest Mining(NCM.AX), the world's third biggest gold producer, is forecasting a flat year of gold output as it cuts operating costs.
* Gold miner Agnico Eagle Mines(AEM.TO) reported a net loss on Wednesday, hurt in part by a maintenance shutdown, and said it was "reviewing all aspects" of its business in light of the recent drop in gold prices.
* Gold traders in India braced for a fall in supply and higher premiums ahead of festivals, as the central bank's steps to restrict imports are expected to cut supplies for domestic consumption.
MARKET NEWS
* The dollar was broadly higher on Thursday as upbeat U.S. housing data and a rise in Treasury yields reminded investors the country was still closer to tempering its monetary stimulus than any other major economy.
(Reporting by A. Ananthalakshmi; Editing by Joseph Radford)
Updated Date: Jul 25, 2013 06:30 AM