Gold dips as dollar bounces; focus on U.S. election, Fed | Reuters
By Jan Harvey | LONDON LONDON Gold slipped on Monday as the dollar rebounded from recent lows, though concerns over the outlook for the U.S.
By Jan Harvey
| LONDON
LONDON Gold slipped on Monday as the dollar rebounded from recent lows, though concerns over the outlook for the U.S. election and Federal Reserve policy kept the metal pinned near the previous session's three-week high. The dollar rose 0.4 percent versus the euro but stock markets stayed wobbly after the Federal Bureau of Investigation announced another imquiry into Hillary Clinton's use of a private email server while she was secretary of state. Spot gold was down 0.1 percent at $1,274.09 an ounce at 1528 GMT, though it remained within $15 of Friday's high. U.S. gold futures for December delivery were down $2.00 at $1,274.80.Physical demand has been very quiet, Afshin Nabavi, head of trading at MKS in Switzerland, said. "Everything is stuck, with the (Nov. 8) elections in the United States, and the non-farm payrolls on Friday. We have had a $25 range every day." The metal hit its highest since Oct. 4 on Friday after the FBI's announcement shook up markets that had priced in a Clinton victory over Republican Donald Trump, prompting losses in stocks and the dollar.
"People had been presuming the election was a done deal for Clinton," said Natixis analyst Bernard Dahdah. "If this means her lead is reduced, the gold market could benefit from that uncertainty."October U.S. payrolls data on Friday will be of great interest this week, he said, while markets are looking for pointers on policy when the Fed meets on Tuesday and Wednesday."We're not expecting a rate hike in November, but we'll be looking at the language. That could be a mover."
While hardly anyone expects Fed Chair Janet Yellen and other Fed policymakers to move only a week before the election, they appear to have left themselves the December meeting to deliver a rate rise in 2016.Gold is highly sensitive to rising U.S. interest rates, which increase the opportunity cost of holding non-yielding bullion while boosting the dollar, in which it is priced.
Speculators raised their net long positions in COMEX gold for the first time in four weeks in the week to Oct. 25 and cut it slightly in silver, U.S. Commodity Futures Trading Commission data showed on Friday.Among other precious metals, silver was up 0.4 percent at $17.81 an ounce but poised to post a monthly decline.Platinum was down 0.3 percent at $976.36 and set to record its third consecutive monthly drop while palladium, down 0.2 percent at $618.10, was heading for its biggest monthly drop since November, down 14 percent. (Additional reporting by Apeksha Nair in Bengaluru; Editing by Mark Heinrich)
This story has not been edited by Firstpost staff and is generated by auto-feed.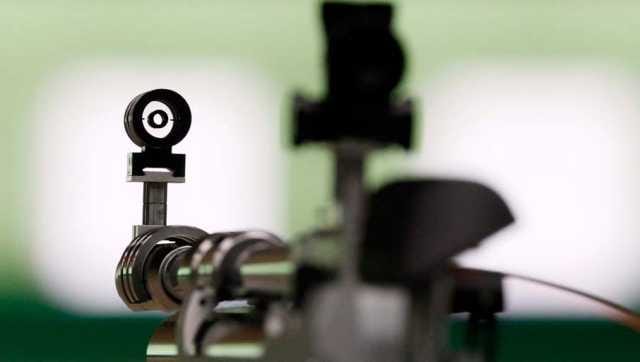 Sports
The 28-year-old trap shooter had a bullet wound, Deputy Superintendent of Police, Mohali, Gursher Singh Sandhu said over the phone.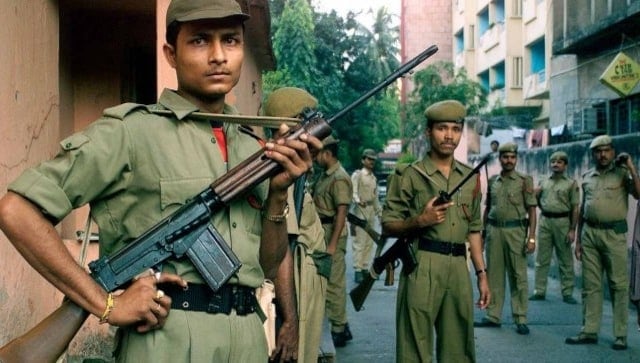 India
The Commission, in an email sent to the DGP, also sought to know if he has received any notice, order, etc. on the same issue from the state human rights commission
India
Pak ISI-trained terror module busted with 6 arrests, festivals were likely target: Find Latest Terror Attack News updates at Firstpost.com