Gold climbs nearly 1 percent after Fed, BoJ stand pat | Reuters
LONDON Gold rose 1 percent on Thursday to its highest in a week as the Bank of Japan held policy steady, boosting the yen versus the dollar, and after the Federal Reserve signalled that it was in no rush to tighten monetary policy. The Fed left interest rates unchanged after its latest meeting on Wednesday and, while keeping the door open to a hike in June, showed little sign it was in a hurry to tighten policy amid an apparent slowdown in the U.S. economy
LONDON Gold rose 1 percent on Thursday to its highest in a week as the Bank of Japan held policy steady, boosting the yen versus the dollar, and after the Federal Reserve signalled that it was in no rush to tighten monetary policy.
The Fed left interest rates unchanged after its latest meeting on Wednesday and, while keeping the door open to a hike in June, showed little sign it was in a hurry to tighten policy amid an apparent slowdown in the U.S. economy.
Spot gold XAU= was up 0.7 percent at $1,254.96 an ounce at 1155 GMT, off an earlier one-week high of $1,258.70, while U.S. gold futures GCv1 for June delivery were up $6.70 an ounce at $1,257.10.
German bond yields fell as relief spread across markets that the Fed had not strongly signalled that it would raise interest rates in June, while the dollar slid 0.7 percent against a basket of currencies. [GVD/EUR] [FRX/]
"The FOMC maintained rates as they currently are, possibly pushing out rate expectations still further into the year ahead, and we caught a bid on the back of that," Mitsubishi analyst Jonathan Butler said.
"The dollar's still subdued, and falling U.S. Treasury yields similarly are giving some upside to gold."
The U.S. currency came under further pressure after the Bank of Japan defied market expectations for more monetary stimulus, boosting the yen. The subsequent near 3 percent fall in dollar/yen was its biggest daily drop since August 2015.
U.S. short-term interest rate futures reflect the expectation the Fed will wait until September before raising rates.
Gold is highly sensitive to rising interest rates, which lift the opportunity cost of holding non-yielding bullion while boosting the dollar, in which it is priced.
"The longer the Fed holds off on raising rates, the better for gold," HSBC said in a note. "The bullion market will now focus on the prospects of a Fed hike at the next meeting in June, and the possibility that the Fed will tighten later this year may help cap bullion prices."
Gold has rallied 17 percent this year on expectations that the Fed will not raise rates aggressively this year due to global economic risks. The U.S. central bank hiked rates in December for the first time in nearly a decade.
After three straight years of losses, analysts are finally prepared to say gold prices have found a floor, with rising prices seen this year and next as concerns over the pace of U.S. monetary policy tightening fade. [PREC/POLL]
Among other precious metals, silver XAG= was up 0.6 percent at $17.29 an ounce, platinum XPT= was up 1.3 percent at $1,032.76 an ounce and palladium XPD= was flat at $607.75 an ounce.
(Additional reporting by A. Ananthalakshmi in Singapore; Editing by Ruth Pitchford)
This story has not been edited by Firstpost staff and is generated by auto-feed.
World
Australia's submarine upgrade was a response to China's takeover of the South China Sea, aggressive bullying of Australia and intimidation of Japan and Taiwan, said Peter Jennings.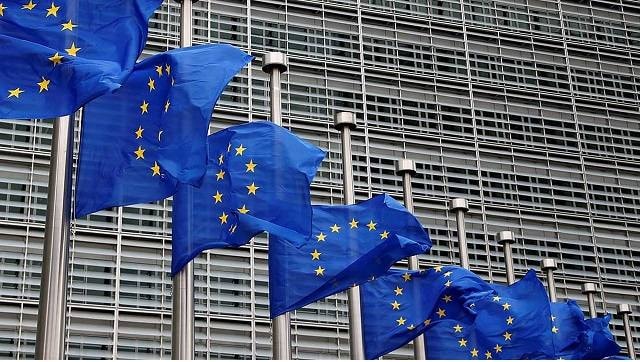 World
The US government on Monday announced that starting 1 November, it will lift the pandemic travel ban on all air passengers who are fully vaccinated and undergo testing and contact tracing.
World
This comes a day after the US Special Presidential Envoy for Climate John Kerry launched the Climate Action and Finance Mobilization Dialogue in New Delhi