GLOBAL ECONOMY WEEKAHEAD - Hoping for a hint as focus moves to Fed | Reuters
DUBLIN The U.S.
DUBLIN The U.S. Federal Reserve is set to join the ECB in holding policy steady when it meets in the coming week against a calmer market backdrop, while big economies report on how they fared in what was a volatile first quarter.
But the push for yet more stimulus could resume in Tokyo, where sources suggest the Bank of Japan may loosen already ultra-loose monetary conditions.
The Fed, which lifted its benchmark overnight interest rate in December for the first time in nearly a decade, meets on Wednesday, the day before Washington publishes its first estimate of first-quarter economic growth.
With the U.S. economy constrained by a strong dollar, weak global demand and lower -- albeit slightly recovering -- oil prices, gross domestic product growth estimates for January to March are as low as a 0.2 percent annualised rate.
That context has framed policymaker forecasts for only two more rate hikes this year and labour market strength -- in the form of a 43-year low in unemployment benefits -- is unlikely to move the Fed away from a path of gradual raising.
The key question is whether Wednesday's statement will give any indications that a June hike is being seriously considered.
In a Reuters poll published on Friday, economists held firm to expectations for a rise then and another by the end of this year.
"Will the Fed deliver the hoped-for hint? One should not expect a signal that is as clear as that given before the lift-off meeting in December," Commerzbank economists wrote in a note.
"At most, we expect it to "tighten" the statement somewhat, to prevent the markets writing off any further rate move."
With a first readout of euro zone GDP on Friday also expected to show no better than modest growth, European Central Bank president Mario Draghi issued his own version of steady-as-she-goes on Thursday.
That was diluted somewhat, however, as he was forced to robustly defend its cheap money policy against sharp criticism from Germany's top politicians.
But his message after the bank's governing council held key rates was clear: the medicine was working, the economic recovery was continuing and stubbornly low inflation would pick up eventually.
That theory will be also tested on Monday by Germany's influential Ifo business sentiment index.
EASING IN JAPAN?
The BoJ also reviews policy and sources told Reuters there is a possibility it may ease further, with gloomy data and another severe earthquake threatening policymakers' view that a moderate economic recovery will accelerate inflation.
If it does act, increased asset purchases may be more likely than a second interest rate cut in four months, moving the world's third-largest economy towards firing both monetary and fiscal barrels.
"Whilst the risk of a Fed move next week is very low, the same cannot be said for the BoJ decision Thursday," said Investec economist Ryan Djajasaputra.
"Our current expectation is that the BoJ will ease policy again later this year, but the risk is it could move earlier than expected."
Other central banks due to consider rate changes in coming days include Brazil, Russia, Hungary and New Zealand. Only in Hungary is a small easing the consensus expectation.
The Bank of England has made it clear it will keep rates on hold until well after the referendum on European Union membership, and it too will get an update on the health of the economy when the United Kingdom becomes the first G7 member this year to report GDP figures on Thursday.
The bank has said the economy is suffering from uncertainty about the outcome of the June 23 vote, as well as headwinds from struggles in many emerging markets.
Signs of weakness have appeared among consumers, who, buoyed by record employment, near-zero inflation and rising wages, have driven the economy over the past three years, but spent 1.3 percent less on the high street in March than a month earlier.
(editing by John Stonestreet)
This story has not been edited by Firstpost staff and is generated by auto-feed.
Find latest and upcoming tech gadgets online on Tech2 Gadgets. Get technology news, gadgets reviews & ratings. Popular gadgets including laptop, tablet and mobile specifications, features, prices, comparison.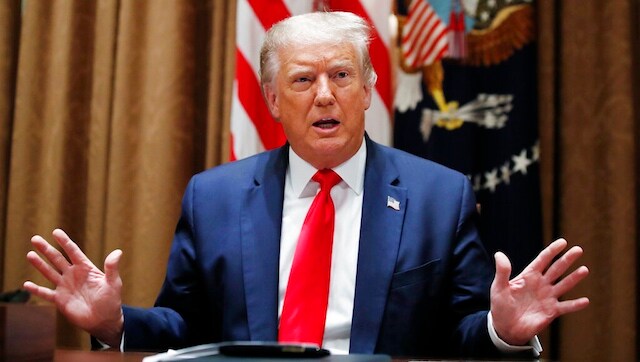 World
Marine General Frank McKenzie said the decision to reduce American troops reflects the Trump administration's confidence in the ability of Iraqi security forces to handle the militant threat in the country
Sports
Djokovic said the official, who was hit in the throat by a ball bashed away in anger by the world number one, had "done nothing wrong at all".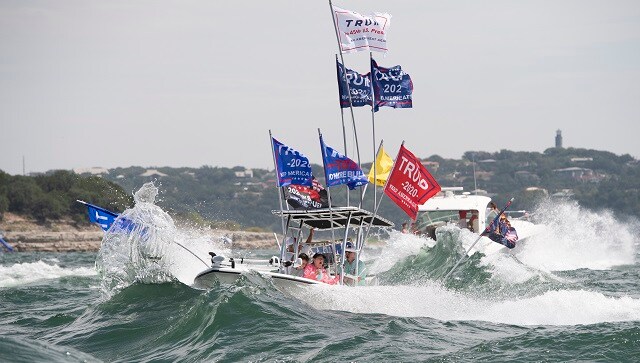 India
There was no evidence of foul play, the sheriff's office said, adding that no injuries or medical emergencies were reported at the parade