Mumbai's housing crisis: Redevelopment of clusters to affect city's 'livability', reveals study
Recycling land to create housing stock is one way to solve the housing crisis in Mumbai. With high prices that show no signs of dipping, recycling is all that Mumbai has, being a city constrained by the sea, creeks and other cities bordering them.
Recycling land to create housing stock is one way to solve the housing crisis in Mumbai. With high prices that show no sign of dipping, recycling is all that Mumbai has, being a city constrained by the sea, creeks and other cities bordering them.
Historically Mumbai has been recycling land — from swamps in the past to now demolition of old structures — to put up new towers. In the process, sea has been reclaimed, slums uprooted, and mill lands converted to prime real estate properties. Salt pans are now being eyed. Yet, housing remains scarce and out of reach.
Suburbs like Mulund, once the lowest in per acre population densities, now has malls and residential complexes where the engineering industry has flourished. It's the same for Thane as well. These areas are as crowded as other parts of Mumbai. The city is bound to keep changing its contours over time. One could hardly complain about it.
However, what should trouble the city is the manner in which Mumbai has failed to address the housing crisis. Housing has always been an issue because it has grown – not geographically but in population – without let or hindrance. It has grown in population beyond its holding capacity as estimated by the civic body and that had happened in 1991.
No doubt, different ways were tried. There was the Transfer of Development Rights (TDR) which enabled Floor Space Index (FSI) to be transferred from one plot to another up to the north, and then allowed across Greater Mumbai. Then there has been frequent tweaking of FSI limits, originally 1 for island Mumbai and 1.5 for suburban Mumbai. Now, it is an FSI of up to 4 that is being considered.
The FSI tweaks has made it possible to rebuild old buildings, since the tenants had the right of occupation and the landlords couldn't evict them, the lure of enhanced FSI was thought of. It applies for slums too, for without which the real estate developers wouldn't even look at the prospect of redevelopment. Not profits, but profiteering is their objective.
The FSI, which is actually the space as a multiple of the plot which is allowed to be built, has been tweaked over two dozen times since 1990, and yet enough has not been built to accommodate the shelter-hungry.
A report by the National Environmental Engineering Research Institute (NEERI) has warned its client, the Mumbai's municipality, against a high FSI of 4 for redevelopment of clusters.
An impact study, following a high court directive, that was done by NEERI has cautioned that the 'livability' of Mumbai would be jeopardised. My contention is that Mumbai never had a 'livability' factor – it is more a place of choice for livelihoods than living. Living is just putting up with whatever comes your way, never mind if it was far away from the place of work.
The Indian Express quoted parts of the report, the significant part being, "The suburbs in Mumbai do not fit the classical model of suburbs and are fairly dense habitations. The additional FSI and the mode of its application mean that the areas will increase in density by three times at least. There is a considerable debate on the impact of densification and overcrowding on the social and mental life."
A lower FSI of 3 has been suggested but that does not preclude the possibility of what the report says is the 'verticalisation' of the city where the clusters of buildings are to be redeveloped. The redevelopment is under the Urban Renewal Scheme (URS) brought to the table in 2014. The suburbs which ought to have been low density, low rise, are not that at all. Even some parts of Bandra — 'the queen of suburbs' — could be getting close to Kalbadevi in flavour.
The nub is not mere densification of locations, where large-scale redevelopment would take place, which NEERI says could mean addition of up to a third of the existing population, but absence of infrastructure. Roads, drains, water pipelines are the three essentials which are lacking, and even in Mumbai's most crowded areas like Girgaum, several individual buildings have been redeveloped, adding much to the problems there.
The stress they bring to the area by increased demand for the facilities without adding much to it has to be felt than described. Unlike clusters under URS, these individual redeveloped buildings are on narrow roads which are unlikely to be enlarged anytime soon. The city's one characteristic has been to speak of providing for the demand without exactly delivering them. It is not clear if in clusters, the infrastructure to bear the additional population would be laid first.
Given the city's planning and management, it can be taken as a given that the supply of infrastructure would arrive, if it did, at a pace that means nothing to the residents of the redeveloped areas. To the statist bodies, a proposal is equal to something done, not actual delivery on the promises in time. Every Mumbai resident knows it, thanks to their personal experience. And yet, the real estate lobby will push for extra FSI's, never mind what it means to the city.
Subscribe to Moneycontrol Pro at ₹499 for the first year. Use code PRO499. Limited period offer. *T&C apply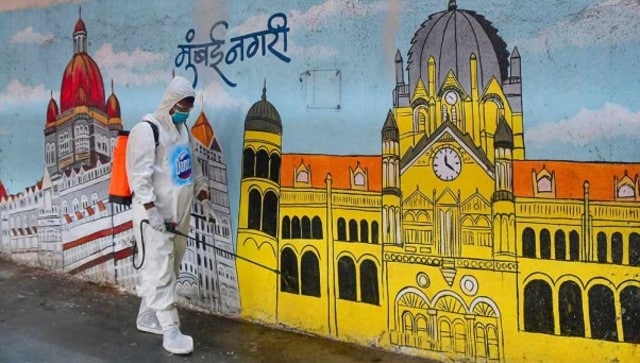 India
In October 2020, Mumbai appeared to show the future pathway — and potential end-point — for the COVID-19 pandemic. That certainty has been irreparably dented
India
The biggest challenge faced by women entrepreneurs in India is gender bias in access to finance as studies show that their loan applications are more likely to be delayed or rejected as compared to men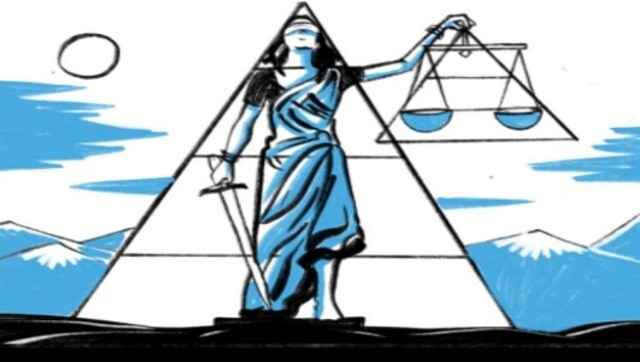 India
Marriage is not the institutional deliverance women are seeking from the court. Women are making a rightful claim to justice.