Fed's Rosengren takes another shot at pessimistic markets | Reuters
NEW BRITAIN, Conn. The Federal Reserve is set to hike interest rates more rapidly than investors currently expect, a top Fed official said on Monday, again pushing back on what he said was investors' too pessimistic view of the U.S. economy and monetary policy
NEW BRITAIN, Conn. The Federal Reserve is set to hike interest rates more rapidly than investors currently expect, a top Fed official said on Monday, again pushing back on what he said was investors' too pessimistic view of the U.S. economy and monetary policy.
It was the second time in as many weeks that Boston Fed President Eric Rosengren warned that futures markets, which see only one modest rate hike in each of the next few years, are off the mark. He said U.S. inflation was now "much closer" to the Fed's 2-percent goal, downplayed weak growth in the first quarter, and said the economy is "fundamentally sound."
"While I believe that gradual federal funds rate increases are absolutely appropriate, I do not see that the risks are so elevated, nor the outlook so pessimistic, as to justify the exceptionally shallow interest rate path currently reflected in financial futures markets," said Rosengren, a dovish Fed official and a voter on policy this year.
"I would prefer that the Federal Reserve not risk making the mistake of significantly overshooting the full employment level, resulting in the need to rapidly raise interest rates – with potentially disruptive effects and an increased risk of a recession," he told students at Central Connecticut State University.
(Reporting by Jonathan Spicer; Editing by Diane Craft)
This story has not been edited by Firstpost staff and is generated by auto-feed.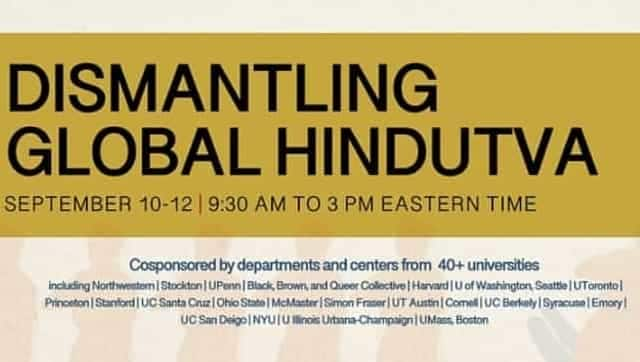 India
The Hindu dharma represents the world's most ancient continuously practised, indigenous spiritual and philosophical tradition
World
Federal Reserve Chair Jerome Powell has signaled that the start of the taper process could begin before the end of the year, but an increase in the key borrowing rate would not come until later
Business
Indian start-ups have raised $10 billion through IPOs so far this year — more money than was raised in the last three years, the investment bank said in a report dated 19 September