Fed survey lays bare U.S. economic divide | Reuters
WASHINGTON Almost half of American families say they would struggle to pay for emergency expenses and those with a high school degree or less are most likely to say their well-being has declined, according to a Federal Reserve survey released on Wednesday. The annual survey, in its third year, takes the pulse on the financial situation of U.S. families, which has been a key issue ahead of this year's presidential election
WASHINGTON Almost half of American families say they would struggle to pay for emergency expenses and those with a high school degree or less are most likely to say their well-being has declined, according to a Federal Reserve survey released on Wednesday.
The annual survey, in its third year, takes the pulse on the financial situation of U.S. families, which has been a key issue ahead of this year's presidential election.
It found that Americans with a bachelor's degree or higher were "by far" most likely to say that they are doing OK financially or living comfortably and report an improvement in their finances over the past year.
Roughly one third of U.S. adults have achieved at least a bachelor's degree.
Among those with a high school degree or less, about one in five respondents said their well-being had improved over the past year, approximately the same number who responded their situation had declined, the Fed said.
A large swathe of Americans struggling with stagnant wages and fewer middle-class jobs have fueled the presidential campaigns of presumptive Republican nominee Donald Trump and Democratic candidate Bernie Sanders.
"Despite some signs of improvement overall, 46 percent say they would struggle to meet emergency expenses of $400, and 22 percent of workers say they are juggling two or more jobs," said Federal Reserve Board Governor Lael Brainard in a statement.
Only 23 percent of respondents said they expected their income to be higher in the year after the survey, down from 29 percent at the time of the prior survey.
Lower-income, black and Hispanic families still disproportionately said they faced financial challenges, the survey showed.
The Fed added that while overall the financial well-being of Americans had continued to improve, the "many pockets of consumers who display elevated levels of financial stress and who are at risk for financial disruption in the case of further economic hardships remain a concern."
Among the positives were fewer Americans reporting going without medical care because they could not afford it.
Eighteen percent of respondents also said they or their families had some form of financial hardship over the past year, a 6 percentage point improvement from 2014.
Definitions of financial hardship included the loss of a job, a cut in work hours, health emergency or foreclosures and evictions.
The survey was taken in October and November last year and tallied up the responses of 5,695 people, the Fed said.
(Reporting by Lindsay Dunsmuir and Howard Schneider; Editing by Andrea Ricci)
This story has not been edited by Firstpost staff and is generated by auto-feed.
World
The United States' travel advisory comes as India recorded just 30,093 new coronavirus infections, its lowest in 125 days
Sports
Pogacar stole in at the 11th hour to win the 2020 edition, but this year he stamped his authority in the first week and will pull on the yellow jersey beneath the Arc de Triomphe as the undisputed champion aged just 22.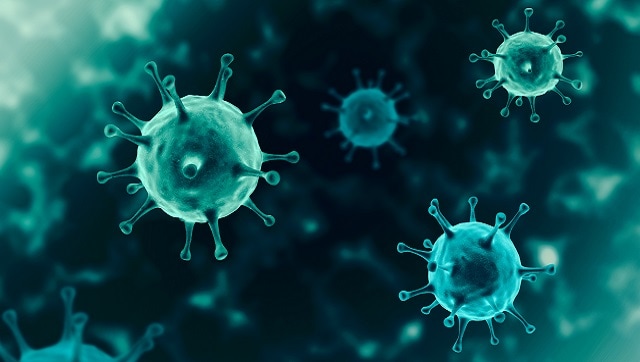 World
The Delta variant, which was first identified in India, is forcing governments to reimpose tough measures, while other nations are reconsidering plans to open their economies