Fed should proceed 'cautiously' given global risks, Yellen says | Reuters
NEW YORK Federal Reserve Chair Janet Yellen said on Tuesday the U.S.
NEW YORK Federal Reserve Chair Janet Yellen said on Tuesday the U.S. central bank should proceed "cautiously" as it looks to raise interest rates again, because inflation has not yet proven durable against the backdrop of looming global risks to the U.S economy.
In her first comments since the Fed decided to hold rates steady two weeks ago, Yellen again sounded cautious tones about threats to the recovery of the world's biggest economy, appearing to push back on more hawkish recent comments from a handful of her colleagues.
"Developments abroad imply that meeting our objectives for employment and inflation will likely require a somewhat lower path for the federal funds rate than was anticipated in December," when the Fed raised rates for the first time in a decade, Yellen said at the Economic Club of New York.
"Given the risks to the outlook, I consider it appropriate for the Committee to proceed cautiously in adjusting policy," Yellen said, referring to the policy-setting Federal Open Market Committee.
At its March policy meeting, the Fed had nodded to an overseas slowdown and early-year market turmoil in justifying a pause to planned policy tightening. Fed policymakers at the time also downgraded economic expectations and predicted only about two more rate hikes this year.
On Tuesday Yellen said she still expected that headwinds from weak growth abroad, low oil prices and uncertainty over China would abate and allow the recovery to continue.
"This expectation of fading headwinds," she said, is a key reason policymakers expect that "gradual increases" in rates will be appropriate. "The overall fallout for the U.S. economy from global market developments since the start of the year will most likely be limited," Yellen said.
U.S. stocks and Treasury securities prices turned positive while the dollar dropped to a one-week low after Yellen's comments. The yield on the 10-year Treasury note traded at 1.82 percent.
U.S. inflation measures have shown some strength, with the Fed's preferred annual measure flat at 1.7 percent in Februarythough still below its target of 2 percent. Another closely watched 12-month measure was up 2.3 percent from a year ago.
Yellen however remains cautious. "It is too early to tell if this recent faster pace will prove durable," she said, echoing her concerns from March 16.
The decent economic data at home, the rebound in oil prices, and relative tranquility in global markets have prompted some other Fed officials to suggest another rate hike could come in April or June. San Francisco Fed President John Williams, a close ally of Yellen, said earlier on Tuesday the central bank should stay on track with its tightening plan.
(Additional reporting and writing by Howard Schneider; Editing by Chizu Nomiyama)
This story has not been edited by Firstpost staff and is generated by auto-feed.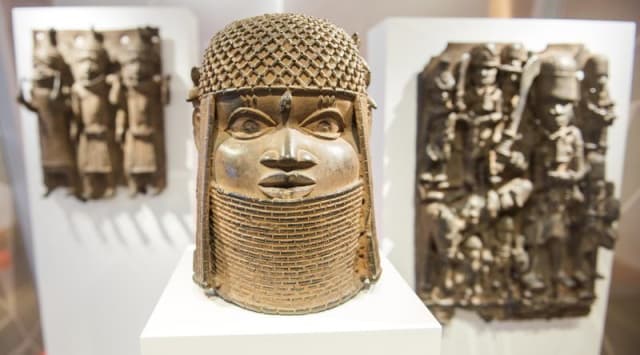 World
Germany's minister for culture, Monika Gruetters, said the Benin Bronzes were a key test for the way the country deals with its colonial past.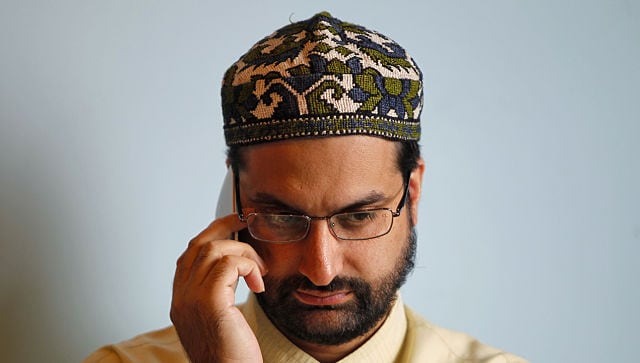 Politics
Despite the talks, in Kashmir the curbs persist on separatist leaders, with some of them who are lodged in New Delhi's Tihar Jail even complaining of being denied medical attention
India
The thing with a million pyres is, when the smoke rises, no one can tell where exactly it came from.