False dawn? China economy steadies, but some fear it won't last | Reuters
KUNSHAN/BEIJING, China Business is roaring at Qiu Bangsheng's factory in eastern China, where whizzing machines churn out long, white strips of polypropylene that are rolled into cylinders and turned into nappies and other hygiene products.
KUNSHAN/BEIJING, China Business is roaring at Qiu Bangsheng's factory in eastern China, where whizzing machines churn out long, white strips of polypropylene that are rolled into cylinders and turned into nappies and other hygiene products.
For Premier Li Keqiang and China's top economic policymakers, who have been at pains to contain a downturn that is likely to be the worst in 25 years, stories like Qiu's are exactly what they want to hear.
"Companies reported an improvement in business conditions in June and the property sector is warming up," said a researcher at the National Development and Reform Commission, China's powerful economic planner, who asked not to be identified. "It seems that Premier Li is happy."
The question is whether Qiu's success shows the unexpected stabilisation in growth during the second quarter was a signal of an inflection point for the world's second-largest economy, or merely reflects a government which remains wedded to hitting an arbitrary target that fails to address long-term imbalances.
Data last week showed China defying hard times to maintain a growth rate of 7 percent in the first six months, bang in line with Beijing's full-year target.
Some economists have long been sceptical about China's official data, although the country's statistics bureau said last week its numbers were accurate and rejected suggestions they could be inflated.
Other analysts fear the figure, if not embellished, was masking crucial weaknesses. Growth in trade, investment, output and retail sales - mainstays of the economy - remained sluggish despite three interest rate cuts this year, they said, curtailed by a firm yuan and a still-wobbly housing sector.
"I'm not very optimistic about economic growth in the second half," said Wang Jun, a senior economist at the China Centre for International Economic Exchanges (CCIEE), a well-connected think-tank.
Indeed, it was a boom in the financial industry - the fastest-growing sector in the second quarter - that boosted services growth, momentum that is expected to have now fizzled on the back of a June stock market crash.  
That means further policy easing and support may be needed to meet this year's official target.
A FRAGILE STABILISATION
Qiu knows his firm's success is due in part to central and local government support, including subsidies, and he notes smaller factories that are unable to upgrade are going out of business.
But while those smaller factories were not full of robots, they were full of workers. And with growth slowing noticeably over the past few years, the loss of low-end manufacturing jobs and resultant unemployment poses a risk to a sustained recovery.
Moreover, while China wants its manufacturers to move up the value chain, its economy may not yet be producing enough of the higher-skilled, higher paying jobs it needs to both replace those lost and tilt growth towards consumption.
Qiu has not needed to hire many new workers as his profit growth has accelerated from 10 percent in 2009 to 25 percent now.
Instead of 70 people on the shop floor, since he automated the factory in 2013 he now needs only 10 to 20 for each of the three daily shifts. Automation has allowed him to run production around the clock, and he estimates it has replaced around 300 workers he would have otherwise hired.
"Our goal is to maximise profits. If we want to achieve this, we need to control our costs and that's impossible if we don't automate and modernise," he said.
To be sure, even some analysts who believe China has exaggerated its economic resilience said growth was stabilising.
Capital Economics, a research house, thinks China's real growth rate was probably 1 to 2 percentage points lower, but argued the economy may still be turning a corner given signs of a pick-up in electricity output, housing construction, port turnover and cargo and passenger traffic.
Whether that can last, or is sufficient to power the economy in coming months, is open to debate.
The fallout from the stock market meltdown, which saw the value of Chinese listed companies plunge by about a third from peak to trough, remains to be seen. Some analysts worry that supporting the equity market could cut the finance available for companies and hurt the real economy.
"I think the stabilisation is very fragile," said Wang from CCIEE. "The basic tone of loose policy will continue. It will be even more difficult to achieve 7 percent growth this year if we make slight adjustments to or tighten policy."
(Writing by Koh Gui Qing; Editing by John Mair and Alex Richardson)
This story has not been edited by Firstpost staff and is generated by auto-feed.
Find latest and upcoming tech gadgets online on Tech2 Gadgets. Get technology news, gadgets reviews & ratings. Popular gadgets including laptop, tablet and mobile specifications, features, prices, comparison.
World
The earthquake off the Alaska Peninsula triggered a number of its own aftershocks shortly after, ranging from 3.5 to 5.9 magnitude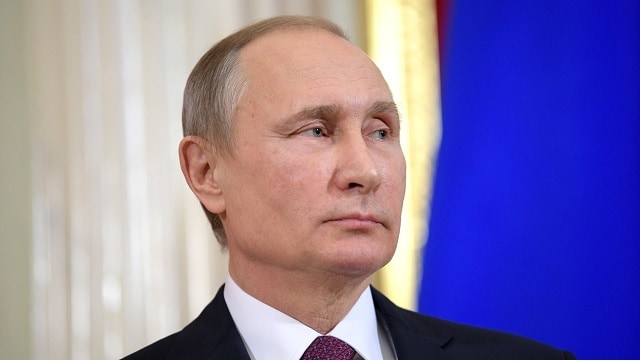 World
Hundreds have been killed in the worst fight seen since a 1994 ceasefire, with both sides doubling down on entrenched positions over who should control the region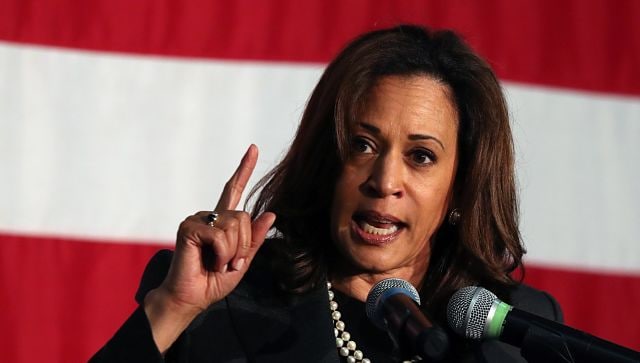 World
The US president attacked the Democratic vice-presidential nominee calling her a 'monster' and alleged she wants 'murderers and rapists to pour into our country'