Expert Views - India's consumer inflation eases to 4.31 percent in September | Reuters
MUMBAI India's annual consumer price inflation eased more than expected to 4.31 percent in September, its lowest level in 13 months, helped by smaller rises in food prices, government data showed on Thursday.Economists surveyed by Reuters had expected annual retail inflation to come in at 4.80 percent last month, compared with 5.05 percent in August.SHUBHADA RAO, CHIEF ECONOMIST, YES BANK 'Essentially it's a story of food inflation taking headline inflation lower.'Going forward we expect inflation to continue to grind lower, especially in the November-February period, even lower than 4 percent, which would mean headline inflation would undershoot by at least 30 basis points, if not more, from RBI's inflation target of 5 percent (in March 2017).''Hence we see additional room of 25 bps rate cut in this fiscal (year).'DHIRAJ SACHDEV, FUND MANAGER, HSBC ASSET MANAGEMENT, MUMBAI 'Numbers were better-than-expected and that clearly suggests that inflation is on track to be in-line or lower than RBI's expectations of 5 percent for January-March quarter. So that paves the way for RBI to sustain the rate-cutting cycle.'We can expect another rate cut of 25 basis points by the end of the calendar year, and if inflation sustains in the early part of next year then we could see more rate cuts
MUMBAI India's annual consumer price inflation eased more than expected to 4.31 percent in September, its lowest level in 13 months, helped by smaller rises in food prices, government data showed on Thursday.Economists surveyed by Reuters had expected annual retail inflation to come in at 4.80 percent last month, compared with 5.05 percent in August.SHUBHADA RAO, CHIEF ECONOMIST, YES BANK
"Essentially it's a story of food inflation taking headline inflation lower."Going forward we expect inflation to continue to grind lower, especially in the November-February period, even lower than 4 percent, which would mean headline inflation would undershoot by at least 30 basis points, if not more, from RBI's inflation target of 5 percent (in March 2017).""Hence we see additional room of 25 bps rate cut in this fiscal (year)."DHIRAJ SACHDEV, FUND MANAGER, HSBC ASSET MANAGEMENT, MUMBAI
"Numbers were better-than-expected and that clearly suggests that inflation is on track to be in-line or lower than RBI's expectations of 5 percent for January-March quarter. So that paves the way for RBI to sustain the rate-cutting cycle."We can expect another rate cut of 25 basis points by the end of the calendar year, and if inflation sustains in the early part of next year then we could see more rate cuts. We do expect 50-75 basis points cut in the next 12 months."RADHIKA RAO, GROUP ECONOMIST, DBS, SINGAPORE
"Softer than consensus CPI inflation in September paves the way for further slippage in October-November. Base effects and cooling food prices were the main drags. This is likely to fuel expectations for a rate cut in December."The October policy meeting did not provide any formal policy guidance, but we interpreted that move as a pre-emptive step to lower rates in anticipation of softer inflation prints into the December quarter."The policy committee will need to weigh the softening domestic inflation path with global uncertainties over the next two quarters. "A move in December looks unlikely. Instead, there is a small probability of a cut in 1Q17, contingent on external factors and the evolving inflation outlook."SAUGATA BHATTACHARYA, SENIOR ECONOMIST, AXIS BANK
"Headline numbers are a bit lower than what we had expected so in that aspect RBI was correct in taking the call to rate cut rates in the September policy meeting.
"But going forward, since crude oil is moving upwards, there's some upside risks for inflation, but other than that there's high probability it would undershoot RBI target."I'm hopeful there would be at least one more cut of 25 bps by RBI in the current fiscal year."ANEESH SRIVASTAVA, CHIEF INVESTMENT OFFICER, IDBI FEDERAL
"Basically it's food inflation, which has always been a volatile component, driving the headline inflation lower."Our expectation is the average inflation number for this year would be 4.8 percent, and I'm certainly not expecting any more rate cuts unless RBI decides to further cut the real (interest) rate.
"Any more cuts in the real rate would affect the savings rate for individuals going forward."SANJIV BHASIN, EXECUTIVE VICE-PRESIDENT - MARKETS, INDIA INFOLINE, GURGAON
"Macros are improving significantly and with food inflation now coming down, it signals macros are well in place and cost of money is definitely headed downwards."The consensus was that before March 31 we could see another rate cut by the RBI, and I think that will strengthen now."RUPA REGE NITSURE, GROUP CHIEF ECONOMIST, L&T FINANCE HOLDINGS
"The decline in CPI is more pronounced than expected, probably because of a steep sequential fall in the prices of various types of pulses, vegetables and fruits. "A favourable statistical base has also helped to a great extent in keeping the headline CPI print benign."Until February we are going to see benign prints in CPI, which will open up space for at least one more rate cut in FY17 under the present regime." (Reporting by Manoj Rawal and Aastha Agnihotri; Compiled by Rafael Nam)
This story has not been edited by Firstpost staff and is generated by auto-feed.
India
The killings have spread panic among non-local labourers, at the time when most of them would work in apple orchards and as construction workers in the Valley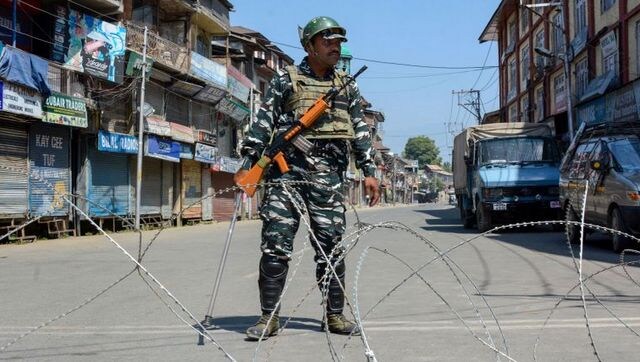 India
The de jure Islamic state created on the soil of India through Article 370 got dismantled, but the de facto Islamic state continues to hold fort.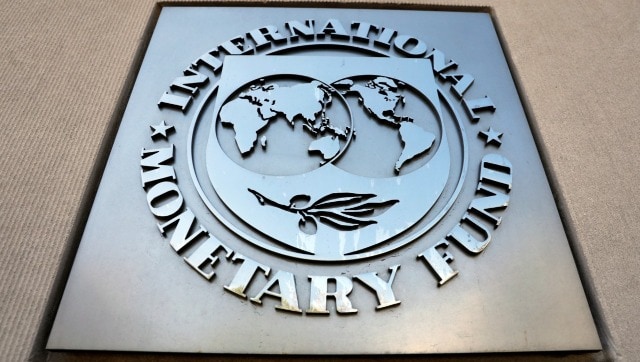 World
The IMF said the emergence of new COVID-19 variants has increased uncertainty, posing downside risks to the green shoots of the global economy which require urgent attention