Expert Views - India's consumer inflation eases to 4.20 pct in Oct | Reuters
MUMBAI India's annual consumer price inflation eased to 4.20 percent in October, its lowest level in 14 months, helped by smaller rises in food prices, according to government data on Tuesday. MUMBAI India's annual consumer price inflation eased to 4.20 percent in October, its lowest level in 14 months, helped by smaller rises in food prices, according to government data on Tuesday. [ENNGBB0RX]The reading matched the median consensus in a Reuters' poll of economists. COMMENTS
ADITI NAYAR, SENIOR ECONOMIST, ICRA
"The CPI is dominated by food items, the demand for which is unlikely to fall appreciably because of demonetization and the magnitude of cash in circulation."Moreover, prices of various services maybe sticky and unamenable to reset during the middle of the year. As a result, we do not expect demonetization to have a significant downward impact on CPI inflation in the immediate term."Although inflation has declined both at the retail and wholesale level in October 2016, the trends revealed by the Q2 FY2017 GDP growth figures to be released in a fortnight would also influence the monetary policy action in December 2016. "Nevertheless, the situation is fairly fluid in the early days (of) post-demonetization. The MPC may choose to observe the evolving growth-inflation dynamics and defer a rate cut till the February 2017 policy review."
ABHISHEK UPADHYAY, ECONOMIST, ICICI SECURITIES PRIMARY DEALERSHIP
"Inflation is in line with expectations. Core inflation has ticked up a little. However, pulses inflation has increased sequentially after falls in earlier months, proving more sticky than anticipated. "We expect inflation to remain in the vicinity of 4 percent over the next three months before a pick-up towards the end of the year. It will undershoot RBI inflation trajectory which is expected to open up space for more accommodation."The extent of damage to short-term growth from demonetization will be watched, even as RBI will need to incorporate higher US yields and pressure on EM FX in framing policy."
SOUMYA KANTI GHOSH, CHIEF ECONOMIST, STATE BANK OF INDIA
"Inflation will decline further and touch 3.5 percent going ahead. The black money drive will increase the pace of deceleration, specifically in the services sector, which has lot of cash transactions. "I expect a rate cut in December and that won't be the end of rate cuts."DEVENDRA KUMAR PANT, CHIEF ECONOMIST, INDIA RATINGS & RESEARCH
"I'm surprised that pulses have gone down to 4 percent. There is a sharp decline in the pulses prices, which is not reflected in the WPI. That is one thing which is a bit confusing. "My only worry is the cereals inflation. That is the same as it was in November 2014. It's at a 23-month high. Cereal prices are gradually inching up from January. This is when we are looking at crop production going up after two years of sub-par monsoon, and rice production going up."But after demonetisation farmers are facing problems of getting seeds and fertilizers. So, we may not be able to achieve a very high wheat production. While the problems on the pulses front is improving, I will be very watchful of cereals inflation."ANJALI VERMA, ECONOMIST, PHILLIPCAPITAL INDIA
"Inflation is largely in line with expectations. Core inflation is stable at 4.9 percent. Inflation should continue to ease as global commodity prices are falling."The government's decision to bring out black money is also likely to ease inflation further in the next three to four months, and that should give the RBI more room to cut interest rates. I expect 25-50 basis points rate cut in December." (Reporting by Suvashree Dey Choudhury and Abhirup Roy; Compiled by Rafael Nam)
This story has not been edited by Firstpost staff and is generated by auto-feed.
Sports
An internal investigation by the Justice Department released in July said the FBI made fundamental errors in the probe and did not treat the case with the "utmost seriousness" after USA Gymnastics first reported the allegations to the FBI's field office in Indianapolis in 2015.
World
Australia's submarine upgrade was a response to China's takeover of the South China Sea, aggressive bullying of Australia and intimidation of Japan and Taiwan, said Peter Jennings.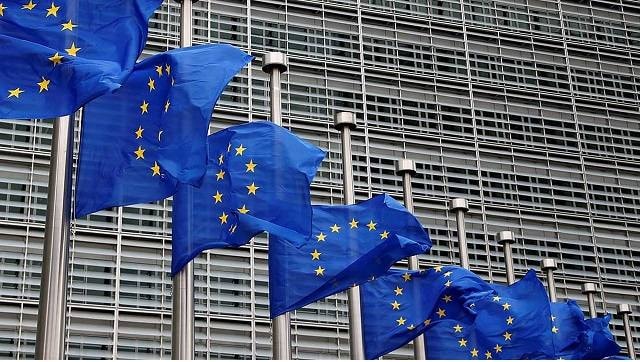 World
The US government on Monday announced that starting 1 November, it will lift the pandemic travel ban on all air passengers who are fully vaccinated and undergo testing and contact tracing.