Exclusive - UBS, Credit Suisse interested in advising on Russia privatisation - sources | Reuters
MOSCOW Swiss banks UBS and Credit Suisse are interested in advising the Russian government on several privatisations as long as the deals do not violate sanctions, three banking sources told Reuters. The banks responded to a request for proposals that the Russian Economy Ministry sent to Russian and foreign banks this month for advisory roles in the planned sales of a 50.08 percent stake in oil firm Bashneft and 10.9 percent stakes in both diamond miner Alrosa and lender VTB
MOSCOW Swiss banks UBS and Credit Suisse are interested in advising the Russian government on several privatisations as long as the deals do not violate sanctions, three banking sources told Reuters.
The banks responded to a request for proposals that the Russian Economy Ministry sent to Russian and foreign banks this month for advisory roles in the planned sales of a 50.08 percent stake in oil firm Bashneft and 10.9 percent stakes in both diamond miner Alrosa and lender VTB.
Bankers have previously told Reuters that Western investments banks with Russian operations are reluctant to advise Moscow on planned privatisations as they are worried about the consequences of violating Western sanctions imposed on Russia over the conflict in Ukraine.
However, three bankers told Reuters that UBS and Credit Suisse were among banks that responded to the request. A fourth banking source said that Italy's UniCredit had also answered the RFP.
"I heard that the Swiss were saying that they will take part if no sanctions are broken," a senior Western banker said. The banker and other banking sources said no U.S. bank has responded to the RFP.
Spokeswomen for Credit Suisse and UBS and a spokesman for UniCredit all declined to comment.
U.S. banks Goldman Sachs, JP Morgan, Bank of America Merrill Lynch, Citi and Morgan Stanley were among Western banks that received RFPs, along with European peers including Deutsche Bank, Barclays, Royal Bank of Scotland, BNP Paribas, Societe Generale and Raiffeisen.
Russian Economy Minister Alexei Ulyukayev said last week that three banks should lead the privatisation process set for later this year, with one or two more banks helping to run the deals. He said that Western banks had responded to the RFPs but did not name them. A spokeswoman for the economy ministry declined to name the banks.
Though Switzerland is not a member of the European Union, it joined EU sanctions imposed on Russia over Moscow's role in the Ukraine crisis.
Nevertheless, Switzerland was excluded from counter-sanctions imposed by Russia on imports of food products from Europe. As a result, the only Western European cheese on sale in Moscow supermarket shelves is Swiss cheese.
The EU financial sanctions do not explicitly prevent European firms from advising on most Russian transactions.
But some of the measures include grey areas that are open to interpretation. Firms are also concerned that their business with Russian partners could be declared to violate sanctions if they restrictions are tightened at any point.
Russian banks invited to submit proposals included the following lenders or their units: Sberbank, VTB, VEB, Gazprombank, Renaissance Capital, Alfa Bank, MDM Bank and The Auction House of the Russian Federation.
Economy Minister Ulyukayev told reporters on Monday that the ministry would continue looking through the proposals this week.
It will then send its recommendations to a government panel which will make the final decision, the ministry spokeswoman said in emailed comments.
(Additional reporting by Darya Korsunskaya in Moscow, Silvia Aloisi in Milan, Joshua Franklin and Oliver Hirt in Zurich; editing by Anna Willard)
This story has not been edited by Firstpost staff and is generated by auto-feed.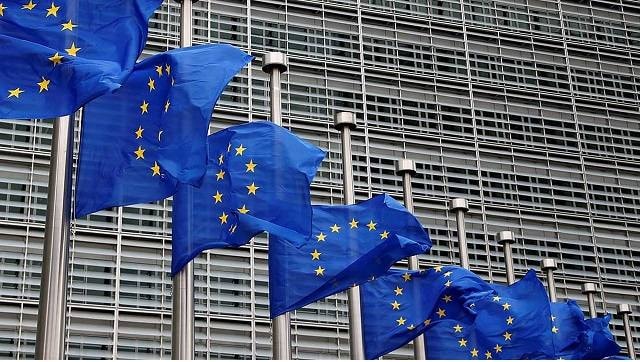 World
While the US has kept a tight lid on exports so it can inoculate its own population first, the EU has become the world's leading provider, allowing about as many doses to go outside the 27-nation bloc as are kept for its 446 million inhabitants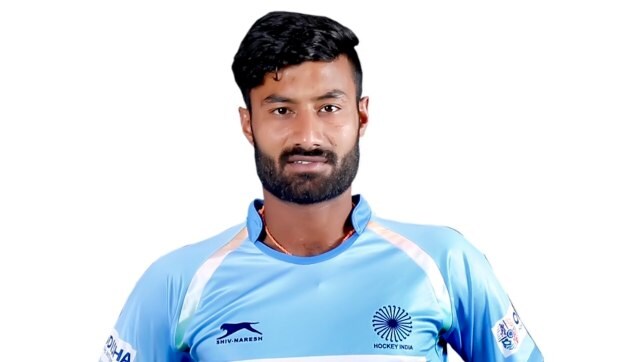 Sports
The 27-year-old, who has played 135 matches for the national team, was part of the team which won both its matches against Argentina in the FIH Hockey Pro League and two out of the four practice games on the tour last month.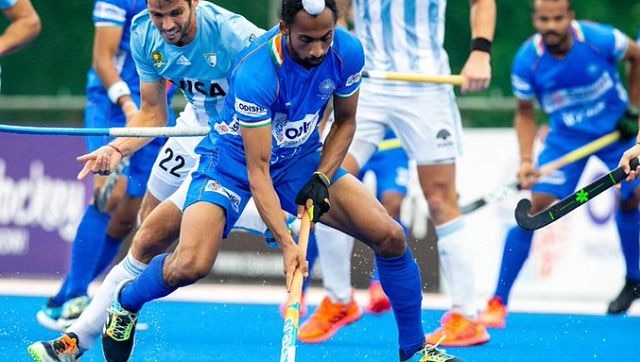 Sports
The 22-year-old from Jalandhar attributed their success at the recent tours of Argentina and Europe to the high-intensity training at the camp.