Ex-Barclays trader says pressured to lie about Libor setting | Reuters
LONDON One of five former Barclays ( BARC.L ) bankers on trial for the alleged rigging of a key Libor benchmark told a court on Friday he had lied about submitting rates for traders because he felt under pressure from his manager and the bank to 'toe the line'. Jonathan Mathew told the court that he had felt pressured by his manager at the time, Peter Johnson, who jurors heard this week had pleaded guilty in October 2014 to conspiring to manipulate Libor
LONDON One of five former Barclays (BARC.L) bankers on trial for the alleged rigging of a key Libor benchmark told a court on Friday he had lied about submitting rates for traders because he felt under pressure from his manager and the bank to "toe the line".
Jonathan Mathew told the court that he had felt pressured by his manager at the time, Peter Johnson, who jurors heard this week had pleaded guilty in October 2014 to conspiring to manipulate Libor.
Johnson is the first man in Britain to plead guilty to charges related to Libor.
On Friday, Mathew told a London court that he had lied to investigators about taking requests from traders in making submissions to the benchmark, because he was worried he would lose his job and was scared about going up against his boss.
"He wanted me to lie about us accepting these requests", said Mathew of a conversation with his manager. "I felt under pressure."
Barclays declined to comment on Mathew's remarks.
Mathew said he also felt pressure from his employer, who had given him a written warning about his conduct.
"The bank wanted me to toe the line, I got the impression," he said. "Otherwise they might have to pay a bigger fine ... I was married to the lie."
Mathew said he changed his stance after inconsistencies emerged in interviews with the bank's lawyers.
"More emails from swaps traders were being found ... you were arguing that black is white," he told jurors.
He said that the United States Department of Justice approached with a non-prosecution agreement in 2011.
"They were saying they believe I was lying," he said. "They were right. I was lying."
Britain's Serious Fraud Office alleges that Mathew and four of his former colleagues - Jay Merchant, Ryan Reich, Alex Pabon and Stylianos Contogoulas - were dishonest when they submitted or asked colleagues to submit Libor rates, designed to be an independent assessment of a bank's borrowing costs, to benefit trading positions.
The five have pleaded not guilty to one charge of conspiracy to defraud by manipulating US dollar Libor rates between 2005 and 2007. Each count carries a maximum jail sentence of 10 years.
The London Interbank Offered Rate is a benchmark used as a basis for pricing financial products from home loans to credit cards worth hundreds of trillions of dollars globally. Libor rates are based on the submissions by banks.
Mathew, who is partially deaf, had said in his opening defence that he did not do anything improper or dishonest and was only doing what his boss told him and taught him to do.
Mathew, now aged 35, was not in charge of submissions and only made dollar Libor requests when his boss was away, his lawyer William Clegg had said in opening his defence.
Clegg earlier on Friday read out to jurors emails between Contogoulas and Mathew in which Contogoulas said he will bring him coffees and takeaway boxes from the Itsu sushi chain, after requesting certain Libor submissions.
"Did you set a dishonest rate here for some sushi?," Clegg asked Mathew, who responded "No".
(Reporting by Anjuli Davies; Writing by John O'Donnell; Editing by Greg Mahlich)
This story has not been edited by Firstpost staff and is generated by auto-feed.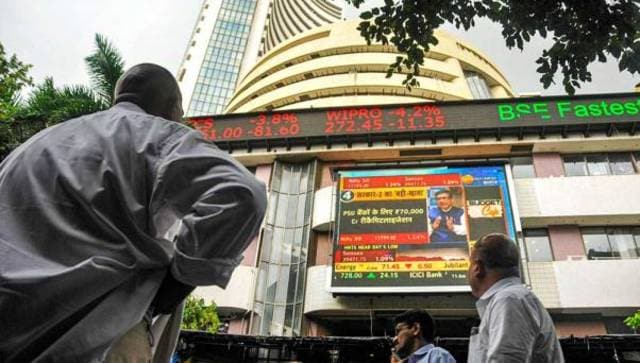 Business
The top gainers on the BSE were Tech Mahindra, Bajaj Finance, Bharti Airtel, Bajaj Finserv, and Tata Steel, while the top laggards were Hindustan Unilever, Asian Paint, Bajaj Auto, and Mahindra & Mahindra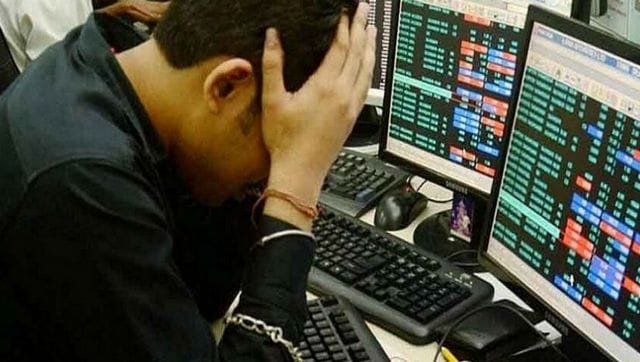 Business
BSE Sensex closed at 52,198.51 with a loss of 354.89 points or 0.68 percent
Sports
At the closing bell, Sensex went down by a whopping 586 points and was at 52,533.40. On the other hand, Nifty ended at 15,752.40 after decreasing by 1.07 percent