Essar Oil's fuel exports to fall in 2018/19 as focus shifts to local sales | Reuters
VADINAR, Gujarat Indian refiner Essar Oil's fuel exports will sharply drop in 2018/19 as it ramps up local sales by doubling its retail network and turns some of its naphtha into profitable gasoline, its managing director said. Rising fuel demand, driven by India's thirst for gasoline, is expected to help push the growth rate in the country's fuel consumption ahead of China's. Essar Oil, which operates the 400,000 barrels per day Vadinar refinery in Gujarat, directly sells gasoil and gasoline in the retail market through 2,470 fuel stations and exports about 45 percent of its refined fuels output VADINAR, Gujarat Indian refiner Essar Oil's fuel exports will sharply drop in 2018/19 as it ramps up local sales by doubling its retail network and turns some of its naphtha into profitable gasoline, its managing director said.
Rising fuel demand, driven by India's thirst for gasoline, is expected to help push the growth rate in the country's fuel consumption ahead of China's.
Essar Oil, which operates the 400,000 barrels per day Vadinar refinery in Gujarat, directly sells gasoil and gasoline in the retail market through 2,470 fuel stations and exports about 45 percent of its refined fuels output.
It plans to increase its retail sales outlets to 4,300 this fiscal year and to over 5,000 the next year, L.K. Gupta told reporters on Saturday, adding higher local sales would shrink Essar's export to 25 percent.
"All along, we were a country where people were aspiring for a bicycle and now we want at least two-wheelers (motorcycles and scooters)...65 percent of gasoline demand is from two-wheelers," Gupta said.
He said Essar is investing about $200 million to raise output capacity of its naphtha hydrotreater, continuous catalytic reformer and isomerisation units by 15-20 percent and set up new units to recover sulphur and manufacture propylene.
These projects, to be completed by March 2018, will boost Essar's profit from turning crude into refined fuels by $0.90 per barrel, Gupta said.
Expansion of units would halve Essar's naphtha exports to one cargo a month and raise annual gasoline output by 10-15 percent from the current 3-3.5 million tonnes, he said.
Essar is scouting for fuel storage depots at Rajasthan and Maharashtra in western India and the northern state of Uttar Pradesh to expand its local presence, he said. It has depots in Mumbai and in the southern cities of Kochi and Kakinadat.
The group, controlled by billionaire brothers Ravi and Shashi Ruia and with a presence across the oil and gas, steel, ports and power markets, wants to pare its billions of dollars of debt by boosting profitability and selling some of its assets.
It has decided to sell a 49 percent share in Essar oil to Russian oil giant Rosneft (ROSN.MM) and could sell more, Gupta said.
The new sulphur recovery unit will help Essar process more very sour cheaper grades like Maya and Talam of Mexico and Patos Marinza of Albania, Gupta said.
Essar, one of Iran's largest Indian oil clients, is in talks to buy West Karoon oil of the Persian gulf nation, Gupta said.
Essar plans to build a 5 million tonne a year fluid catalytic cracker costing $1 billion-to-$1.5 billion, he said, without elaborating as the project is not yet approved by the company's board.
He also said low gas prices have forced the company to put on hold a plan to build petcoke gasification plant.
(Reporting by Nidhi Verma; Editing by Sam Holmes)
This story has not been edited by Firstpost staff and is generated by auto-feed.
World
Russia is set to host the Taliban and other Afghan factions for talks Wednesday in a move that reflects Moscow's efforts to expand its clout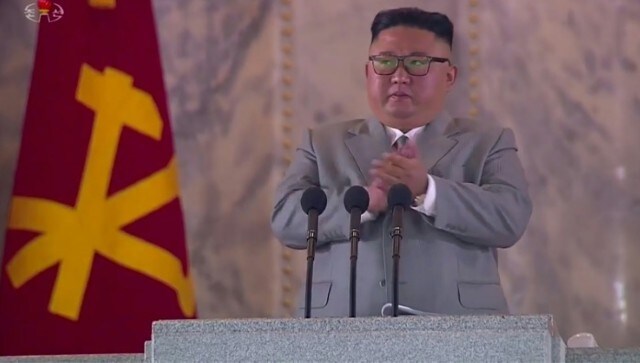 World
Kim also accused South Korea of hypocrisy because it criticises North Korea's weapons development as provocations while spending heavily to increase its own military capabilities
World
Their comments came as Iran has hinted it's ready to return to indirect negotiations with the US in Vienna but has not committed to a date