Embraer reaches $205.5 million graft settlement with U.S., Brazil | Reuters
By Brad Haynes | SAO PAULO SAO PAULO Brazilian planemaker Embraer SA on Monday reached an agreement with U.S. and Brazilian authorities to settle a six-year corruption investigation, paying $205.5 million to turn the page on signs of graft in four foreign contracts.Embraer said an internal probe, launched in 2010 after receiving a subpoena in the United States, found evidence of wrongdoing in deals with Saudi Arabia, India, Mozambique and the Dominican Republic in the five years through 2011.The fine due to U.S
By Brad Haynes
| SAO PAULO
SAO PAULO Brazilian planemaker Embraer SA on Monday reached an agreement with U.S. and Brazilian authorities to settle a six-year corruption investigation, paying $205.5 million to turn the page on signs of graft in four foreign contracts.Embraer said an internal probe, launched in 2010 after receiving a subpoena in the United States, found evidence of wrongdoing in deals with Saudi Arabia, India, Mozambique and the Dominican Republic in the five years through 2011.The fine due to U.S. and Brazilian authorities is in line with a $200 million provision Embraer made in July.The planemaker's shares slipped 0.5 percent in trading in Sao Paulo after news of the accord, which offers closure in a case that risked prosecution of the company under the U.S. Foreign Corrupt Practices Act.The company said it is not party to a parallel Brazilian criminal investigation of certain individuals.
Embraer, the world's third-largest maker of commercial jets, has replaced much of its senior management in recent years, reinforced compliance efforts and curtailed use of third-party sales representatives, who drew suspicion in deals under review.A sweeping internal investigation led by Baker & McKenzie expanded beyond the scope of U.S. authorities' initial inquiry, reviewing hundreds of thousands of documents and conducting more than 100 interviews, the company said in a public statement.
In the process, Embraer said that investigators found "the company was responsible for misdeeds in four transactions between 2007 and 2011." The deals involved:- Eight Super Tucano light attack planes sold to the Dominican Republic.- Three surveillance aircraft sold to India for an undisclosed sum.
- Two E190 commercial jets sold to Mozambique's state airline LAM.- Three E170 jets sold to state oil company Saudi Aramco for business aviation. (Reporting by Brad Haynes; Editing by Daniel Flynn and Paul Simao)
This story has not been edited by Firstpost staff and is generated by auto-feed.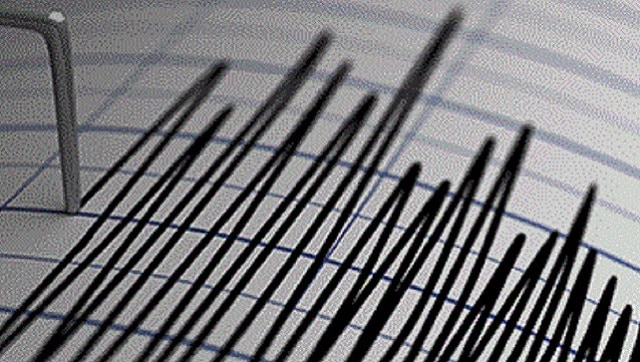 World
The US Geological Survey says the first quake struck about 17 miles south of Naalehu and the second earthquake struck about 20 minutes later in the same area
India
CNN-News18's Shreya Dhoundial speaks to top cybersecurity expert and Recorded Future CEO Christopher Ahlberg on China's digital army and what India needs to watch out for
World
Russia is set to host the Taliban and other Afghan factions for talks Wednesday in a move that reflects Moscow's efforts to expand its clout