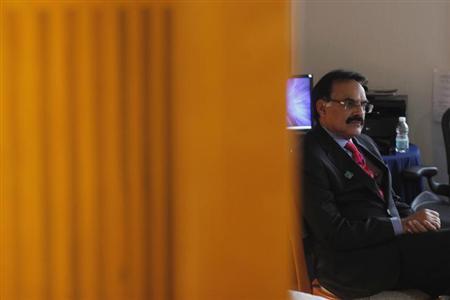 MUMBAI (Reuters) - The government doesn't think the central bank has slowed the pace of its bond purchase programme, economic affairs secretary Arvind Mayaram said on Friday.
Commercial banks operating in the bond market say cash conditions remain tight and they are disappointed that the Reserve Bank of India has not announced an open market operation since May 7, when it bought 96.58 billion rupees of federal bonds.
"I don't see that there is any lull," Mayaram told reporters on the sidelines of an event organised by the Indian stock market regulator.
The 10-year benchmark Indian federal bond yield rose 3 basis points to 7.44 percent on Monday in the absence of an open market operation, but cooled off later in the week on bullish auction results and demand from foreign investors.
The liquidity deficit in the banking system is around 1 trillion rupees, way above the central bank's stated comfort zone of 600 billion rupees. Sluggish government spending is creating a deposit crunch among banks.
(Reporting by Neha Dasgupta; Editing by Ruth Pitchford)
Updated Date: May 25, 2013 01:30 AM