Dreamliner shortage delays Air India flight by nearly 10 hours
Air India has 10 Dreamliner planes and one of these operates on Delhi-Kolkata route.
New Delhi: Passengers had a harrowing time on Sunday after their Air India flight to Kolkata from New Delhi was delayed by almost 10 hours due to non-availability of a Dreamliner aircraft.
The irate passengers staged a protest at the Air India counter at Delhi airport on Sunday.
The flight, slated at 2.20 pm, left around midnight last night after the aircraft was made available and a fresh set of cockpit and cabin crew mobilised to replace the earlier ones whose flight duty time limitation (FDTL) had expired, an Air India official said.
Air India has 10 Dreamliner planes and one of these operates on Delhi-Kolkata route. But currently, the airline has only eight aircraft at its disposal as two planes are in Mumbai for upgrade of software and hardware, after a series of problems dogged them.
Due to this, no Dreamliner was available. We rescheduled the flight to 7.30 pm, but by then the flight duty time of the cabin and cockpit crew came to an end, the official said.
"We had to find replacement crew and the flight was further delayed and took off around midnight," the official said.
Airport sources said the exasperated passengers, many of whom were in transit and had landed from London, gheraoed the airline counter demanding explanation.
The passengers were first told the aircraft would depart by 5.30 pm but it was delayed further and finally left around 11.30 pm.
An Air India spokesperson said all the transit passengers were given accommodation in a hotel, while others were provided with dinner.
Some of the passengers, especially those in transit, were sent to Kolkata by an evening flight, he said.
PTI
India
Earlier, the high court had directed the Chairperson of the National Human Rights Commission (NHRC) to constitute a committee for examining all cases of alleged human rights violations in the post-poll violence in West Bengal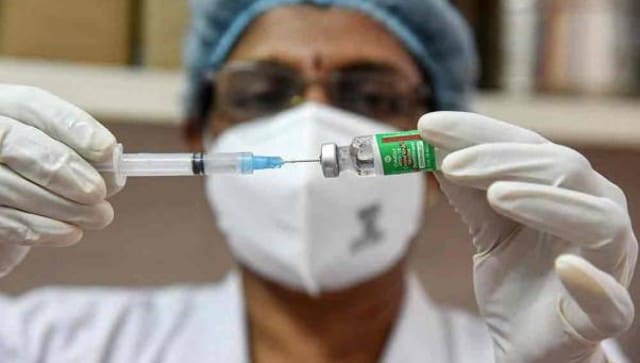 Entertainment
"We aim to vaccinate 6,000 people from the industry in the coming days as part of our initiative to ensure vaccination for all in the entertainment sector," said Swaroop Biswas, President of Federation of Cine Technicians and Workers of Eastern India.
India
While their husbands were building, buying, managing and administrating British India, wives and daughters were working in hospitals, teaching in schools and helping to provide community services. But their efforts and contributions went unacknowledged in the historical unfolding of empire.