Disowned by family, women rescued from Indian brothels turn to counselling | Reuters
By Anuradha Nagaraj KADIRI, India (Thomson Reuters Foundation) - At a village counselling centre in Andhra Pradesh, a woman dressed in a bright pink sari starts the conversation on a bright note. By Anuradha Nagaraj
KADIRI, India (Thomson Reuters Foundation) - At a village counselling centre in Andhra Pradesh, a woman dressed in a bright pink sari starts the conversation on a bright note. But 10 minutes into her session she is weeping. "I ran away from the brothel and came back home 10 years ago but it still seems like yesterday," the 40-year-old victim of sex trafficking tells her counsellor, Shakuntala Byalla. "I don't like to think about the past but coming back hasn't been easy either. Even my parents asked why I had come back."The woman, who declined to be identified, is one of thousands who are trafficked from in and around Kadiri town in Andhra Pradesh's Anantapur district to the brothels of Mumbai, New Delhi and Pune every year.Agents and gangs prey on the poverty of thousands of women and girls in rural areas, promising them a good job and decent income in other cities before selling them into the sex trade, activists say.Many women are rescued or escape - only to return home and face a new struggle to overcome their past and deal with the present.In Gandlapenta village, counsellor Byalla is their only friend and confidant. "Many of them were practically sold by their own parents, who then live off the money the trafficked girl sends home," Byalla said."When they come back, the shock of being rejected by their mother and father drives them to despair. They lose the will to live."India alone is home to 40 percent of the world's estimated 45.8 million slaves, according to a 2016 global slavery index published by the Australia-based Walk Free Foundation.According to the National Crime Records Bureau, there were nearly 5,500 cases of forced prostitution in 2014 across India, which does not differentiate between human trafficking and sex work in its anti-trafficking laws.EASY TARGETS
A recent government survey identified Kadiri, where Chittoor, Kadappa and Anantapur districts meet, as a hot spot for human trafficking in Andhra Pradesh, the coastal state which is home to India's space research centre.
"Many women from the Lambada tribe in particular fall victim to traffickers," senior district official Kona Sasidhar told the Thomson Reuters Foundation."Not only are the women very pretty, they are also very poor, making them easy targets for agents. We have started a crackdown to stop this."A 2016 survey by Anantapur district officials identified 6,200 women as "being susceptible to trafficking" due to poverty, a lack of awareness about trafficking and drought in agriculture-dependent areas.The woman in the pink sari, who left her toddler behind with her mother when she was trafficked to Mumbai, was one of them.Wiping her tears, she told Byalla about the woman from her neighbourhood who promised her a job as a maid but instead sold her to a brothel in Kamathipura, Mumbai's red light district.In graphic detail, she described the "gharwali" (madam) who ran the brothel, the first time she was raped and how she managed to hide a few rupees in the seams of her clothes.However it was when she started talking about her family that the tears flowed down her cheeks.
"They are very poor and lived off the money I sent. I still take care of them but we don't live under the same roof," she said as Byalla held her hand."SPOILT WOMEN"
For 10 years, the counsellor has been listening to women who "left home as adolescents and came back looking different"."They are suddenly perceived as modern, spoilt women and have nowhere to hide," said Byalla."The nail polish, hair cuts, clothes and urban slang gives them away. They come to the centres with anger, frustration and guilt. For years, I have listened and seen that nothing has changed."Later, a 28-year-old touched Byalla's feet in the counselling centre asking for help to get her own house. The woman said she had thought of killing herself.
Byalla admonished her gently."We have to fight with everyone for everything. It is normal," she said.Byalla's counselling centre is one of six in the region that are run by the non-profit Rural Development Trust. Between April 2015 and March 2016, more than 600 women sought help at the centres, many of them victims of trafficking, others of domestic abuse.Byalla also sends out teams to 124 villages identified in 2004 as having high rates of migration. They go looking for trafficked victims and also those on the verge of migrating.The Gandlapenta centre also offers vocational training based on the belief that if women are taught a skill, which they can earn a living from, they will be less likely to fall victim to traffickers. "Rehabilitation of victims is a big concern and we are in the process of forming small self-help groups in villages for these women," Sasidhar said."They are being given access to banks and soft skill training will follow."Many of the women who go to Byalla are directed to the vocational centre, where they are trained to make sanitary pads, incense sticks, notebooks and taught tailoring.Some stay on after their training and earn a monthly salary to run their homes.Byalla spoke to the 28-year-old about the possibility of learning a skill and working. She nodded eagerly."I try to be strong because I have a daughter to raise," she told Byalla. "It's very difficult but the one thing I look forward to is meeting you. I feel happy sharing my feelings with you. I am relieved of some of my pain." (Reporting by Anuradha Nagaraj, Editing by Clelia Oziel and Katie Nguyen.; Please credit the Thomson Reuters Foundation, the charitable arm of Thomson Reuters, that covers humanitarian news, women's rights, trafficking and climate change. Visit www.trust.org)
This story has not been edited by Firstpost staff and is generated by auto-feed.
India
The former prime minister was admitted to the All India Institute of Medical Sciences (AIIMS) on Wednesday evening after he complained of weakness following fever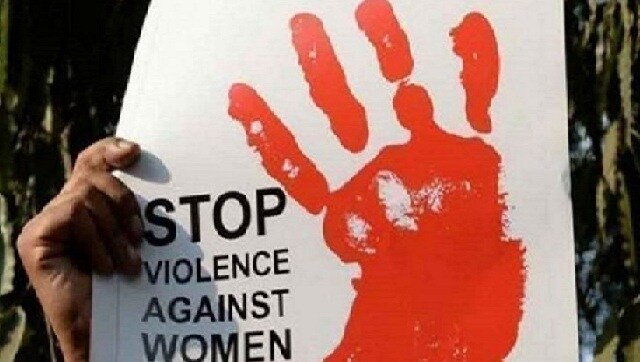 India
There is a myth that survivors of human trafficking will spend their victim compensation money recklessly and hence there is a mandate from SLSA ordering 75% of the amount be put away in a 10-year-long fixed deposit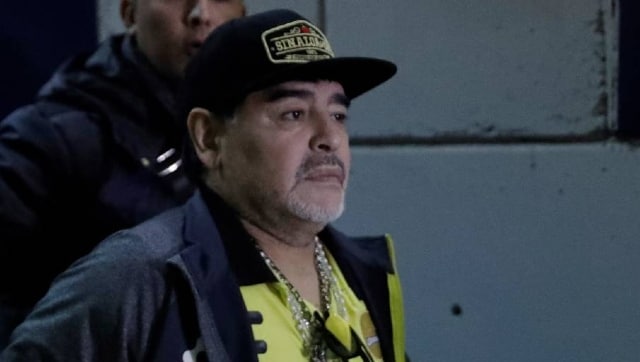 Sports
Maradona died of a heart attack on 25 November aged 60 while recovering from an operation to remove a blood clot from his head.