Deutsche Bank's Asia Pacific wealth management head joining UBS - source | Reuters
By Sumeet Chatterjee and Anshuman Daga | HONG KONG/SINGAPORE HONG KONG/SINGAPORE Deutsche Bank's Asia Pacific wealth management head Ravi Raju is leaving to join UBS, a source with direct knowledge of the move told Reuters on Tuesday, the latest senior departure from the bank in the region.The German bank later confirmed Raju's exit in a statement, adding its head of wealth management in North Asia Lok Yim would succeed him with immediate effect. It said Raju was leaving to pursue external opportunities, but gave no further details.It was not immediately clear what Raju's role would be at Swiss bank UBS, where he is expected to start in a few months, the source, who declined to be named, added.Raju, who joined Deutsche in 2007, played a key role in building its wealth management business in Asia, overseeing more than 700 employees in 15 locations. The region has emerged as a battleground for wealth managers as Western markets slow.His departure, the second by a high-profile Deutsche banker in Asia in the last few months, comes as Germany's biggest lender is battling to contain the damage from a U.S
By Sumeet Chatterjee and Anshuman Daga
| HONG KONG/SINGAPORE
HONG KONG/SINGAPORE Deutsche Bank's Asia Pacific wealth management head Ravi Raju is leaving to join UBS, a source with direct knowledge of the move told Reuters on Tuesday, the latest senior departure from the bank in the region.The German bank later confirmed Raju's exit in a statement, adding its head of wealth management in North Asia Lok Yim would succeed him with immediate effect. It said Raju was leaving to pursue external opportunities, but gave no further details.It was not immediately clear what Raju's role would be at Swiss bank UBS, where he is expected to start in a few months, the source, who declined to be named, added.Raju, who joined Deutsche in 2007, played a key role in building its wealth management business in Asia, overseeing more than 700 employees in 15 locations. The region has emerged as a battleground for wealth managers as Western markets slow.His departure, the second by a high-profile Deutsche banker in Asia in the last few months, comes as Germany's biggest lender is battling to contain the damage from a U.S. demand for a $14 billion settlement over the sale of toxic mortgage bonds before the financial crisis. Concerns over Deutsche Bank have also shaken global markets.In June, Gunit Chadha, who joined Deutsche Bank as India CEO in 2003 and became a co-head for Asia Pacific in 2012, quit as regional head and was replaced a month later by the head of its global transaction banking, Werner Steinmueller.
A UBS spokeswoman in Asia, and Hong Kong-based Raju declined to comment when contacted by Reuters.GROWTH OPPORTUNITY
Raju told Reuters in June that Deutsche Bank's Asian wealth management division planned to start a high net worth business in Hong Kong and Singapore in 12 to 18 months, to capitalise on the opportunity opened up by retreating rivals and to target wealthy customers in Greater China.In its statement on the management changes, Deutsche said its global head of key client partners in wealth management, Anurag Mahesh, is also leaving and that it would announce his replacement in due course."We have a strong bench of senior managers and these changes will enable new talent to take over and lead the next phase in our growth story," the statement said, referring to the departure of two of its senior bankers.
"Our strategy for Deutsche Bank WM in the Asia Pacific region remains unchanged. Asia Pacific continues to be one of the cornerstones of our global investment plans and will only strengthen in importance over time."Raju's hiring by UBS, the biggest wealth manager by assets in the region, comes at a time when the Swiss bank has seen sharp growth in net new money inflows in its Asia Pacific wealth management unit, outpacing Switzerland and Europe.UBS saw growth of 10.2 percent in the June quarter, according to a presentation on its website.Deutsche Bank has also been building up its presence in the region and Deutsche Wealth Management was ranked eighth in Asia in a 2015 survey published by Asian Private Banker, managing $66 billion in assets, a figure the bank has not confirmed. (Additional reporting by Saeed Azhar; Editing by Christian Schmollinger and Alexander Smith)
This story has not been edited by Firstpost staff and is generated by auto-feed.
World
Russia is set to host the Taliban and other Afghan factions for talks Wednesday in a move that reflects Moscow's efforts to expand its clout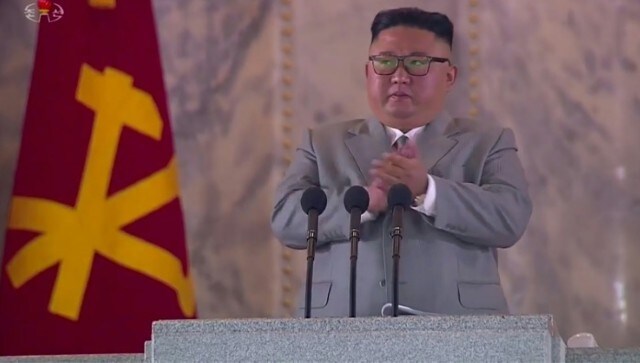 World
Kim also accused South Korea of hypocrisy because it criticises North Korea's weapons development as provocations while spending heavily to increase its own military capabilities
World
Their comments came as Iran has hinted it's ready to return to indirect negotiations with the US in Vienna but has not committed to a date