Deutsche Bank to pay $9.5 million penalty over research info - SEC | Reuters
By Sarah N. Lynch | WASHINGTON WASHINGTON Deutsche Bank will pay a $9.5 million penalty to settle civil charges that it failed to properly safeguard material non-public information generated by its research analysts and publishing an improper research report, U.S
By Sarah N. Lynch
| WASHINGTON
WASHINGTON Deutsche Bank will pay a $9.5 million penalty to settle civil charges that it failed to properly safeguard material non-public information generated by its research analysts and publishing an improper research report, U.S. regulators said Wednesday.The Securities and Exchange Commission said Deutsche Bank's securities unit encouraged its equity research analysts to communicate with customers and its own traders, and failed to implement policies to prevent the analysts from disclosing non-public reports on trading recommendations and changes in estimates.The bank settled the case without admitting or denying the charges. In a statement, Deutsche spokeswoman Amanda Williams said the bank "takes its research analyst communications and conduct very seriously."She added that the bank has a robust policy in place and has taken steps to correct issues identified by the SEC.
The SEC also charged the bank for issuing a research report about retailer Big Lots urging investors to buy stock, even though the analyst who prepared it privately told certain bank employees the stock should have downgraded. That analyst, Charles Grom, was charged by the SEC in February. Without admitting or denying the charges, he agreed to pay a $100,000 fine and be suspended from the industry for a year.
The bank had fired Grom in February 2013 "for conduct not consistent with firm standards," according to the SEC's prior order in the matter.The SEC's case against Deutsche Bank harkens back to issues raised more than a decade ago after the agency and the former New York Attorney General struck a global settlement with 10 banks accused of various conflicts of interest in their research departments. Deutsche was not one of those banks.
The 10 banks settled various SEC charges that included issuing fraudulent research reports, receiving payments for research, and issuing reports that were not based on "fair dealing and good faith."The global settlement required those 10 banks to implement reforms, including separating their research and investment banking units. (Reporting by Sarah N. Lynch and Mohammad Zargham in Washington; Editing by Richard Chang)
This story has not been edited by Firstpost staff and is generated by auto-feed.
World
Russia is set to host the Taliban and other Afghan factions for talks Wednesday in a move that reflects Moscow's efforts to expand its clout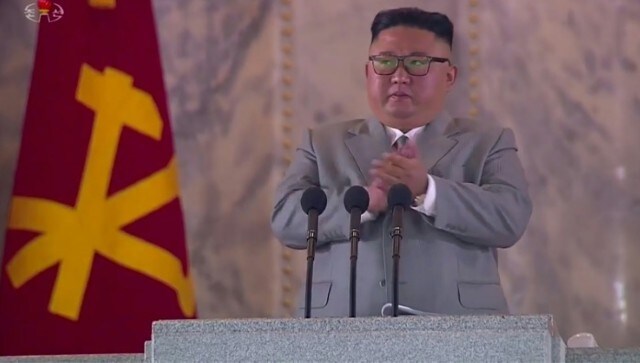 World
Kim also accused South Korea of hypocrisy because it criticises North Korea's weapons development as provocations while spending heavily to increase its own military capabilities
India
With no more than 10,000 Indians eligible for green cards a year, a vast majority of applicants have no choice but to wait for their turn