New Delhi:  The Delhi High Court has upheld the seven-year jail term awarded to a man for raping his minor step daughter who became pregnant, accepting the argument that sole testimony of the victim needs no corroboration.
Justice SP Garg dismissed the appeal filed by Deepak, a resident from Saraswati Vihar area in North West Delhi, against the trial court's judgement holding him guilty of the offence and sentencing him to seven years in jail.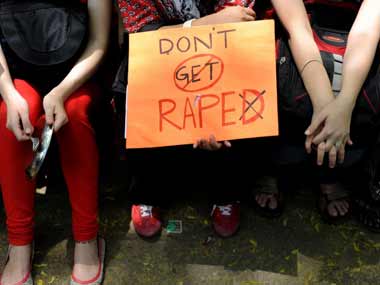 "Considering all the facts and circumstances, I am of the opinion that the conviction of the appellant (Deepak) has been recorded on fair appraisal of the evidence and is affirmed," the court said.
Accepting the Public Prosecutor's argument that sole testimony of the victim who was a reliable witness needs no corroboration, the court said, "Order on sentence requires no modification as the offence committed by the accused with his step-daughter is heinous."
"He violated the honour and dignity of the child aged about 15 years who was unaware about the consequences of the act...."
"The appeal lacks merit and is dismissed. The conviction and sentence of the appellant under sections 376 (rape) and 506 (criminal intimidation) of IPC are maintained," the court said.
According to the prosecution, the accused had raped his step daughter, a class-IX student, in January 2006 and it came to light after she got pregnant.
The prosecutor had argued that the accused took advantage of the situation when the victim's mother was away from home. He had also extended threats to his daughter in case she revealed it to any one.
The court had rejected Deepak's argument that he was framed in the case as he had objected to the girl's involvement with a boy, who was their neighbour.
"The prosecutrix and her mother had no reasons to falsely blame the appellant for the heinous act...," the court said.
PTI
Updated Date: Feb 12, 2013 20:09 PM